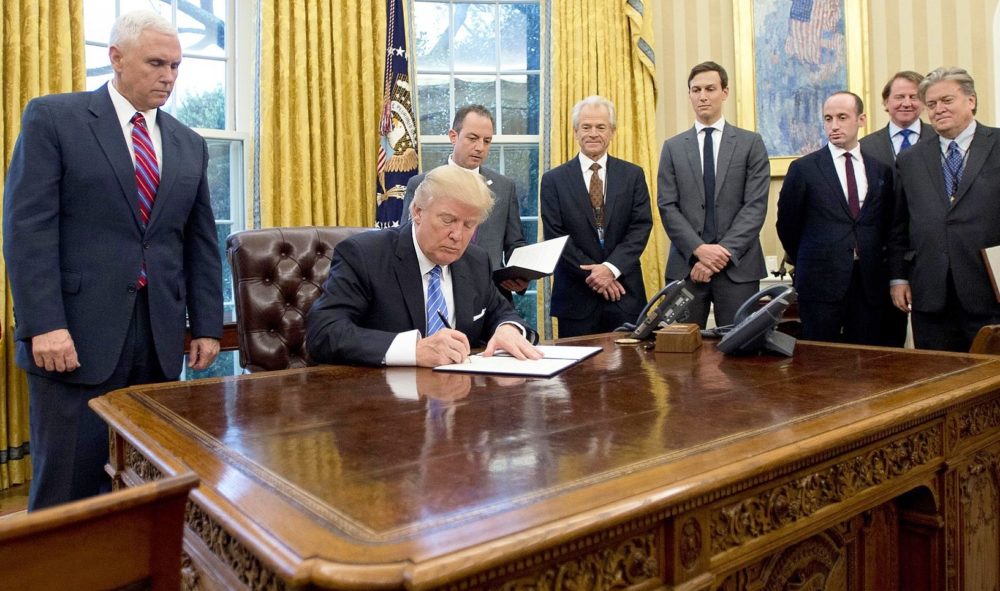 On this episode of Party Politics, co-hosts Jay Aiyer and Brandon Rottinghaus take a step back to look at the current events that slipped through the cracks while we've been all wrapped up in Trumpgate:
The Dems go on tour (or something like that)! Their "Resistance Summer" fifty-state strategy
The PGA tournament comes back to a Trump-owned golf course
The Travel Ban: still frozen in place
The debt ceiling and debt limit: once a dividing point, now not so much?
Then the profs dig in to the massive changes the Trump administration has made to Obama-era regulations. By the way, don't forget to listen to our weekly Texas-centered episodes, too!
Party Politics is produced by Dacia Clay, Edel Howlin and Laura Lucas. Our audio engineer is Todd Hulslander.