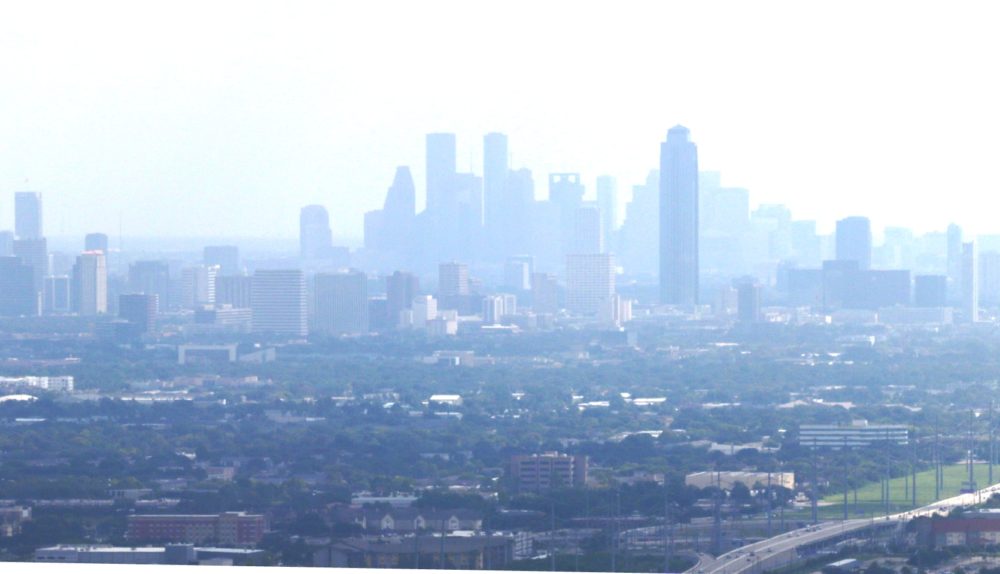 Outside the Health Museum, officials unveiled a new solar-powered air monitoring station that will help inform Houston's citizen scientists. Residents can visit the air monitoring station to check on local air quality. It monitors several air pollutants and then posts the data online.
The City of Houston applied for the federal Environmental Protection Agency project two years ago, but ran into trouble when a state agency declined to participate. Despite a complex relationship between Texas and the EPA, Houston became the eighth city to get a station. Now, city officials are celebrating that the public will have access to more information.
Rosalia Guerrero at the UT Health Science Center hopes the station will increase community awareness.
"Houston still continues to suffer from air pollution problems," she said. "As Houstonians, we don't bear that burden equally." She said some disadvantaged neighborhoods in Houston face greater exposure to pollution than others.
Stephen Williams leads the city's Health Department and he said air quality is an ongoing concern in Houston.
"I think that as people become more aware of what our air quality situation is here, that their interest will increase," he said.
Houstonians already know the city's air is very warm, but now they'll learn how clean it is, too.