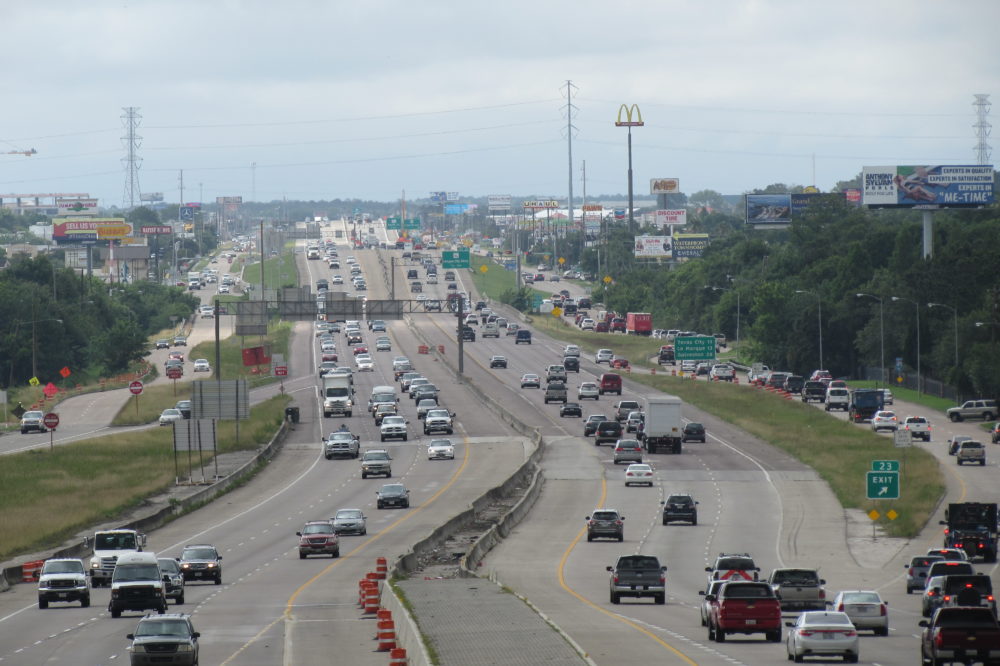 UPDATE (6/16/2017):
TxDOT has now changed its plans for weekend construction on I-45 Gulf Freeway. The total closure of the northbound lanes has been postponed and is now rescheduled for June 23-26. This weekend, June 16-19, TxDOT will have alternate lane closures on the southbound lanes between Scarsdale and Fuqua. Crews are working to complete striping work as part of the ongoing Gulf Freeway widening project.
---
The section of I-45 South between Scarsdale and Fuqua has been widened to five lanes in each direction. But TxDOT still has some work it needs to do.
So this weekend they're shutting down the northbound lanes, just as they did with the southbound lanes last weekend.
TxDOT's Deidrea George explains what's happening.
"Closing the northbound lanes allows the crews to get in and re-stripe what is there and also tie in the striping to the north end of the project within those limits," says George.
So what does this mean for beach-goers who are just trying to get home?
Traffic will be diverted to the feeder road and George says you'll be inching along with everyone else.
"My suggestion is to try another route," adds George. "Try Highway 3, try something else to get back. Because you certainly will be stuck in traffic."
TxDOT plans to close the northbound lanes between Scarsdale and Fuqua at 9:00 Friday night. The lanes are expected to reopen by 5:00 Monday morning.