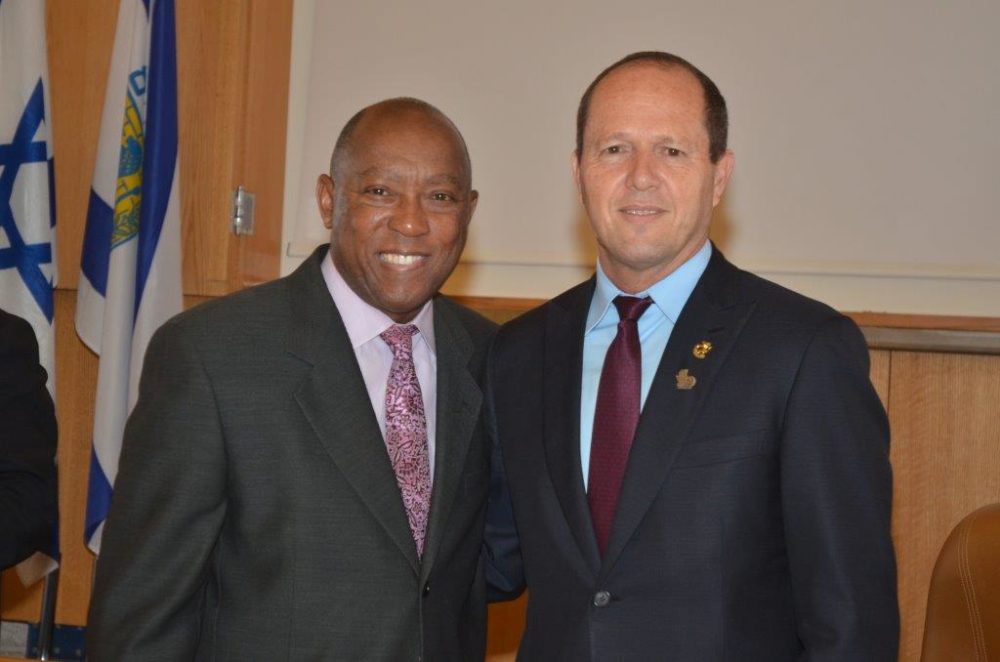 A Houston delegation led by Mayor Sylvester Turner is spending the week in Israel.
The delegation wants to learn how cities such as Jerusalem and Tel Aviv are promoting businesses focused on high-tech and bio-tech, in addition to other industries like cyber security.
"Israel is the number one location in the world for tech companies at this point, well, second only to Silicon Valley, number one on a per capita basis," Bill Fulton, director of Rice University's Kinder Institute for Urban Research, told Houston Public Media from Israel.
The delegation will also research the Smart Cities concept, which aims to deliver some city services and operations more effectively through the use of apps.
"For example, you might be able to understand and predict where 3-1-1 calls are gonna come from and deploy resources more effectively," Fulton explained.
Additionally, Fulton notes that the energy factor is still another reason to travel to the Middle East because "Israel now is a natural gas producer, for example, and is working with energy companies in Houston, so strengthening those relationships is important."
An important part of the trip will be a visit to the Sorek desalination plant, which is the world's largest facility for the conversion of sea water into drinking water.
Houston Public Media asked the Mayor's Office about the cost of the trip for the City.
However, they said that information wouldn't be available until the delegation returns to Houston.