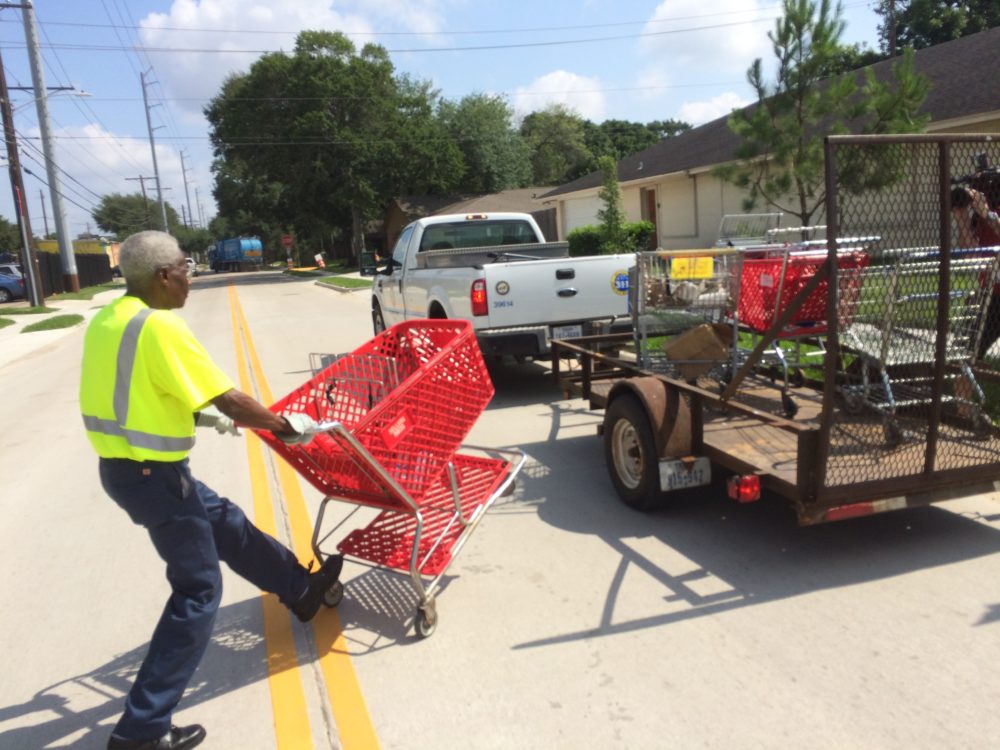 Barnett Small drives through neighborhoods in the Gulfton area just north of Bellaire Boulevard.
Every few blocks he spots an abandoned shopping cart, stops and loads it on his trailer.
Today, in just two hours, he's picked up 10.
"They'd be at bus stops, on sidewalks," he says. "Sometimes they'd be on the middle of the street."
Small unloads them at a city depository.
He does this five days a week, alternating every week between council districts I and J.
The program was initiated by council members Mike Laster and Robert Gallegos last year. It started in February and will end after this month.
Sarah Mason, division manager for recycling at Houston's solid waste department, says they've collected about 1,500 shopping carts so far, "and once we have the carts collected, we make contact with the retailers and then let them know that we've got some of their carts at our site and allow them time to come and pick them up."
Mason says a budget amendment to continue the program did not pass, so its future is uncertain.
Correction: The city initially provided the wrong number of shopping carts picked up during the four-month pilot program in districts I and J. They collected about 1,500 total.