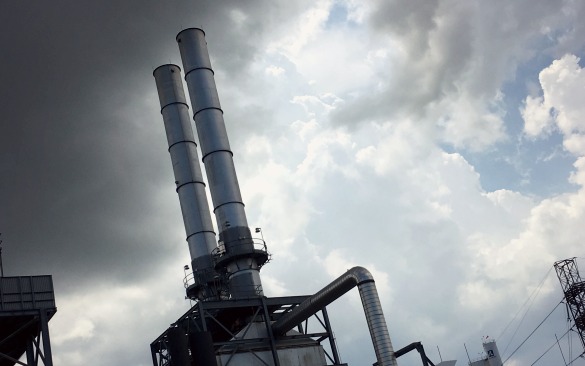 Pres. Donald Trump's decision Thursday (June 1, 2017) to withdraw the United States from the Paris climate accord may have instant geopolitical impact, but what about on the air we breathe, the water we drink, and the climate we have here in Houston today and in the future?
On this edition of Houston Matters, we hear from Luke Metzger from Environment Texas who says this decision, paired with the rollback of the Clean Power Plan, means Texans will suffer. Then, we discuss what Houstonians in oil and gas think about the decision. Industry watcher Loren Steffy says never mind what the President wants, for many Houston companies, this particular horse has already left the barn.
Also this hour…
Koreans in Houston Weigh In on North Korea
North Korea and the United States have been antagonistic since the 1950s and the Korean War – and that's never really seemed to cool down in the past several decades. But, beyond the posturing of governments, there are real people affected by these heightening tensions – including many who live right here in Greater Houston. Michael Hagerty takes us to the Korean Community Center of Houston near Spring Branch to hear stories from Houston's Korean community and get their opinions on the situation with the North.
Houston Columnist Ken Hoffman
Longtime Houston columnist Ken Hoffman recently left the Houston Chronicle for CultureMap Houston. We check in with him on why he made the move and get reflections on his many years writing about Houston for the Chron, the Houston Post, and now CultureMap.
The Good, the Bad, and the Ugly of the News
A lot can happen in a week. Some of it good. Some of it bad. Some of it downright ugly. When faced with intriguing developments in the week's news, we turn to our rotating panel of "non-experts" to parse The Good, The Bad and The Ugly of it all. This week, our panel weighs in on passage of Houston's pension reform bill in the Texas Legislature, and McDonald's expanding its delivery service to Houston.
On today's panel: Marco Roberts, president of the Log Cabin Republicans of Houston; Lisa Falkenberg, columnist for the Houston Chronicle: and Kyrie O' Connor, free-lance writer.
To Sit Or Not To Sit: That Is The Question (At Work, Anyway)
There's a lot of debate these days about the benefits of using a standing desk. Some argue standing while you work is much better for your health than sitting. There's ample evidence that a sedentary lifestyle increases some health risks. On the other hand, research released last year (2016) from the Finnish Institute of Occupational Health says there's actually very little proof that standing at your workspace is better than sitting.
To try and get some real answers from a medical professional, Maggie Martin talked last fall (Aug. 23, 2016) with Dr. Joshua Harris, an orthopedic surgeon at Houston Methodist. He specializes in sports medicine and arthroscopy and has tried the practice himself.
Houston Matters offers a free daily, downloadable podcast here, on iTunes, Stitcher and various other podcasting apps.