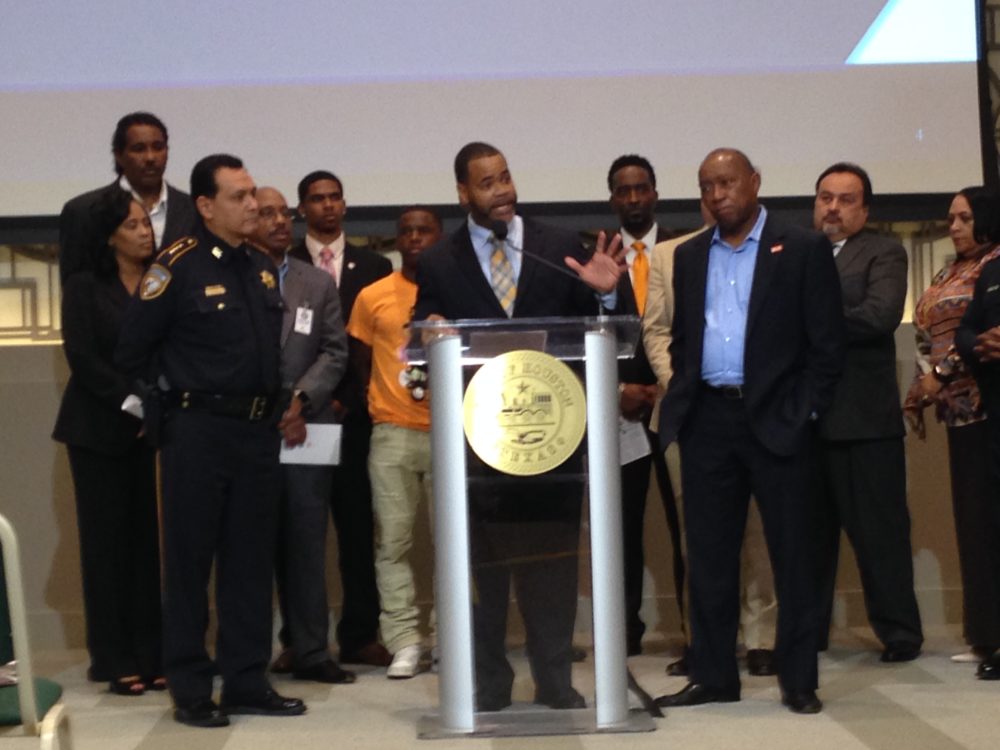 The City of Houston and Harris County are teaming up to help both jail inmates in our region and their children.
They will do it through two programs that involve the My Brother's Keeper initiative.
The first program is called Re-Direct and it is aimed at juveniles who have been arrested or are on probation.
It provides counseling, mentoring and job search instruction, as well as treatment for substance abuse and anger management, among other things.
Through the My Brother's Keeper initiative, which is managed by the Health Department in Houston, the City will provide case managers.
Jennifer Herring is in charge of the Re-entry program at the Harris County jail and says she expects the initiative to "be a model" for the United States.
The goal of the other program is to help the children of people who are in jail and the services are similar.
"We work with the kids from seven years-old, from First Grade, all the way up to the age of 24. Each child will have their own case plan designed for them that may be strategic based on their needs," notes Karlton Harris, who works for the City's Health Department.
Statistics show that children who have one parent incarcerated are five times more likely than their peers to commit crimes and that is why the program is targeting them.