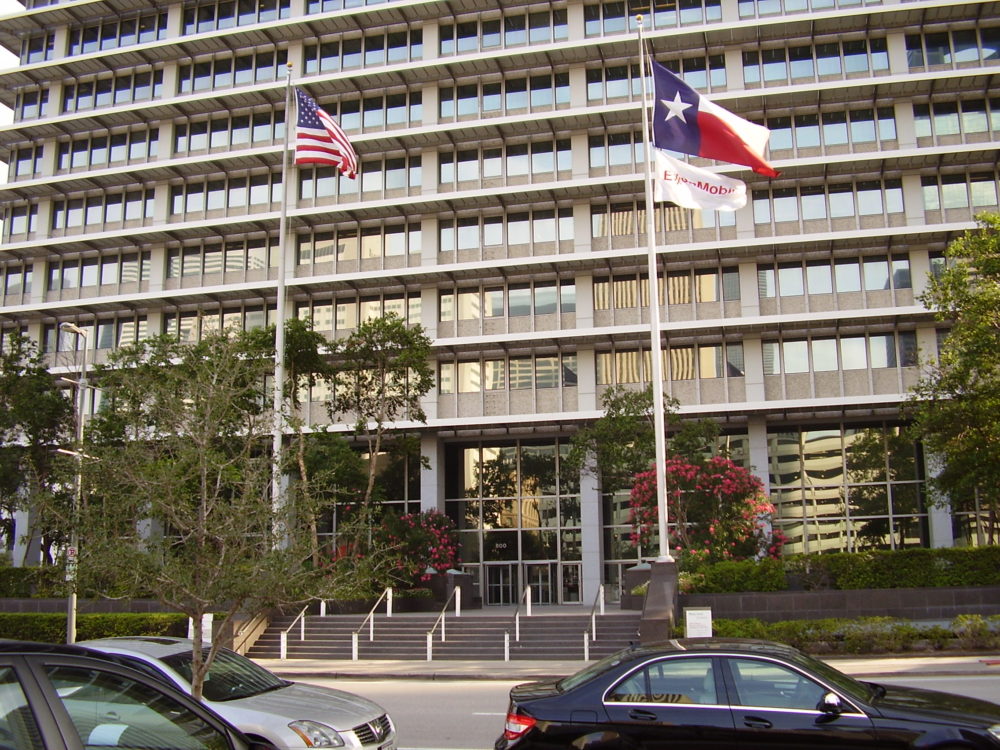 Exxon-Mobil shareholders have approved a push for more climate change reporting from the oil giant.
The vote came at an annual meeting Wednesday. Investors supporting the idea want to know how the company will deal with the kind of low-carbon future envisioned by the Paris climate agreement.
62% of shareholders voted in favor of yearly reports on the issue. Those would include details on how the company would survive in the event that carbon-reducing policies lead to lower oil demand. Shareholders rejected a similar proposal last year.
The vote comes as President Trump considers the U.S.' role in the Paris agreement. Some news outlets are reporting he'll pull out of the deal, which Rice University's Jim Krane says would make the U.S. a "rogue state" in the eyes of European allies.
"Countries will be expected to react to that," he says. "They'll impose border taxes on our exports, effectively taxing the carbon emissions that we're not taxing, that we're doing nothing about."
Kane says a Paris retreat would make the U.S. a hero to some countries, and to the global coal industry.
Exxon-Mobil supports the 2015 Paris agreement that aims to slow rising global temperatures. The company opposed the shareholder effort, saying it's tackling climate change in other ways.