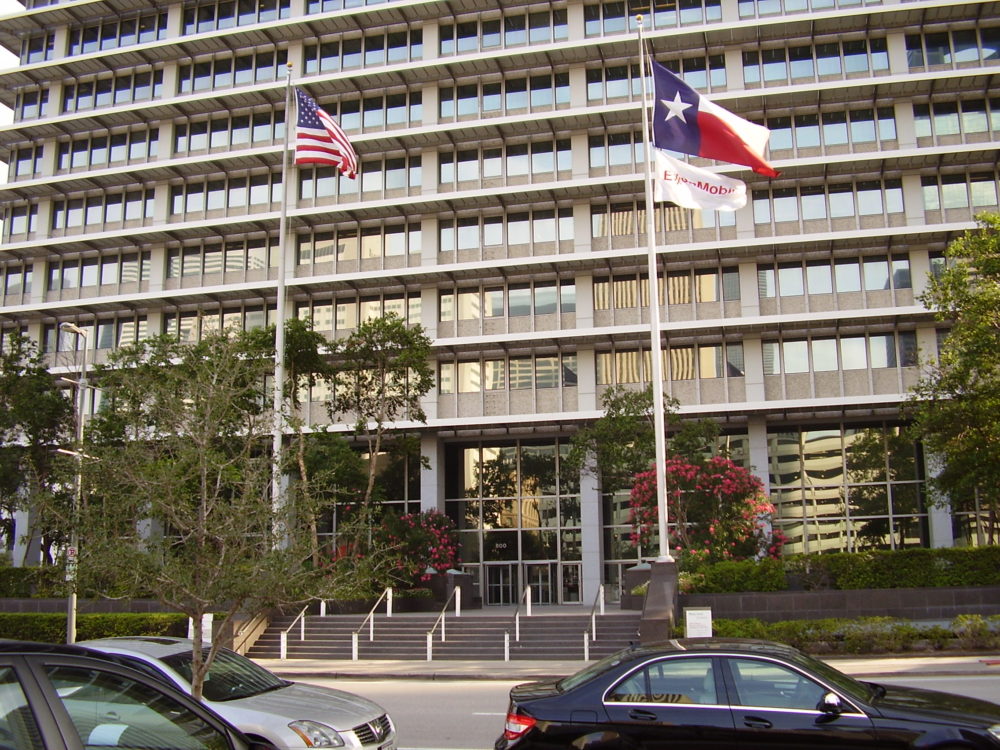 ExxonMobil shareholders are pushing the oil and gas giant to disclose more about the financial risks of climate change.
The company is set to consider the proposal at a shareholder meeting Wednesday in Dallas. People supporting the idea say the company hasn't done enough to explain how global climate policies could affect its bottom line.
"We're asking the company to assess those risks, especially in light of the recent Paris agreement," says Patrick Doherty, head of corporate governance for the New York Comptroller's Office, a big ExxonMobil investor that's behind the proposal.
The Paris deal to limit global warming could mean lower oil demand, which could change how the company does business. Some want the Trump Administration to pull out of that deal, but Doherty says this huge global company is tied to the agreement even if that happens.
"They would be affected by actions that other governments around the world might take," he says.
Not everyone thinks these climate risk disclosures make financial sense.
Daniel Yergin, Chairman of the advising firm IHS Markit, says climate change is just too hard to predict.
"Scenarios, by their very nature, are not facts about the past, which is what financial reporting is, but projections about what's going to happen over the next 10 or 20 years," he says.
Yergin argues companies can instead talk about climate issues in sustainability reports or investor presentations.
Whatever happens with this particular proposal, broader efforts for more climate transparency from energy companies likely aren't going away.