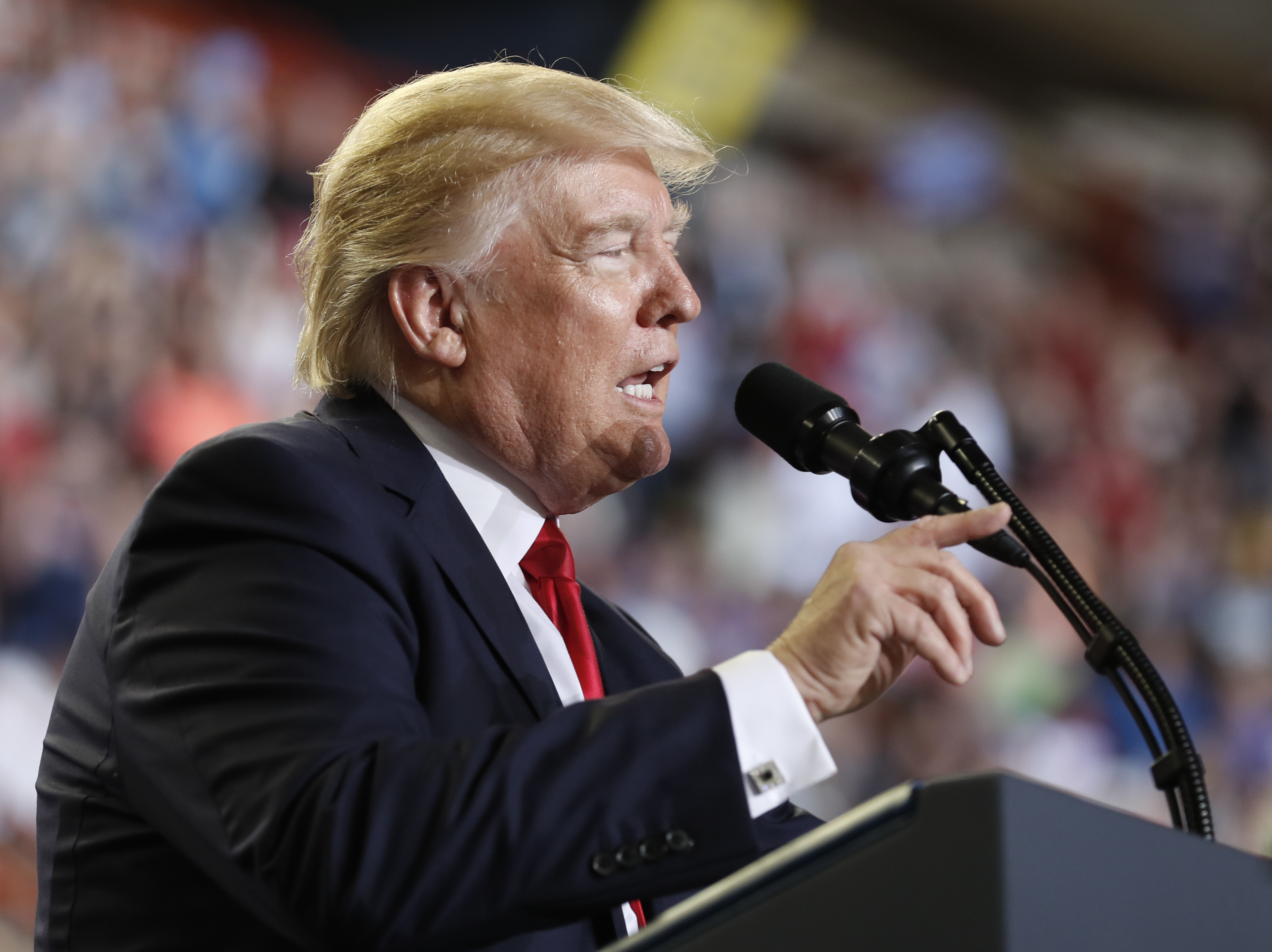 Surrounded by stone-faced allies, the president rebukes fellow NATO members for failing to meet the military alliance's financial benchmarks.
2. JARED KUSHNER IN MEDIA GLARE
Reports surface that the FBI is investigating meetings that Trump's son-in-law had in December with Russian officials.
3. FRESH SETBACK FOR TRUMP'S TRAVEL BAN
The revised ban vaguely invokes national security interests but is rooted in religious intolerance, a federal appeals court rules.
4. POSSIBLE MOTIVE EMERGES IN MANCHESTER BOMBING
The suspect in the deadly concert bombing was driven by what he saw as unjust treatment of Arabs in Britain, a relative says.
5. 'BODY SLAM' OF JOURNALIST PART OF TROUBLING TREND
The case of a Montana congressional candidate accused of body-slamming a reporter comes amid a wave of hostility toward journalists.
6. HOW OPEC IS TRYING TO PROP UP PRICES
An alliance of many of the world's biggest oil-producing nations extends its agreement to cut output for an additional nine months.
7. HEALTH OVERHAUL HITS HURDLE
Republican senators concede that a scathing analysis of the House GOP health care bill complicates their effort to dismantle "Obamacare."
8. WHAT US ADULTS BELIEVE GOVERNMENT SHOULD PAY FOR
A growing number of Americans age 40 and older think Medicare should cover the costs of long-term care for older adults, according to an AP poll.
9. CAROLINE KENNEDY MISSES JFK 'EVERY DAY'
President John F. Kennedy's daughter reminisces about her father in a video released ahead of what would have been his 100th birthday.
Florida's Siesta Beach is named America's best beach on an annual top 10 list.