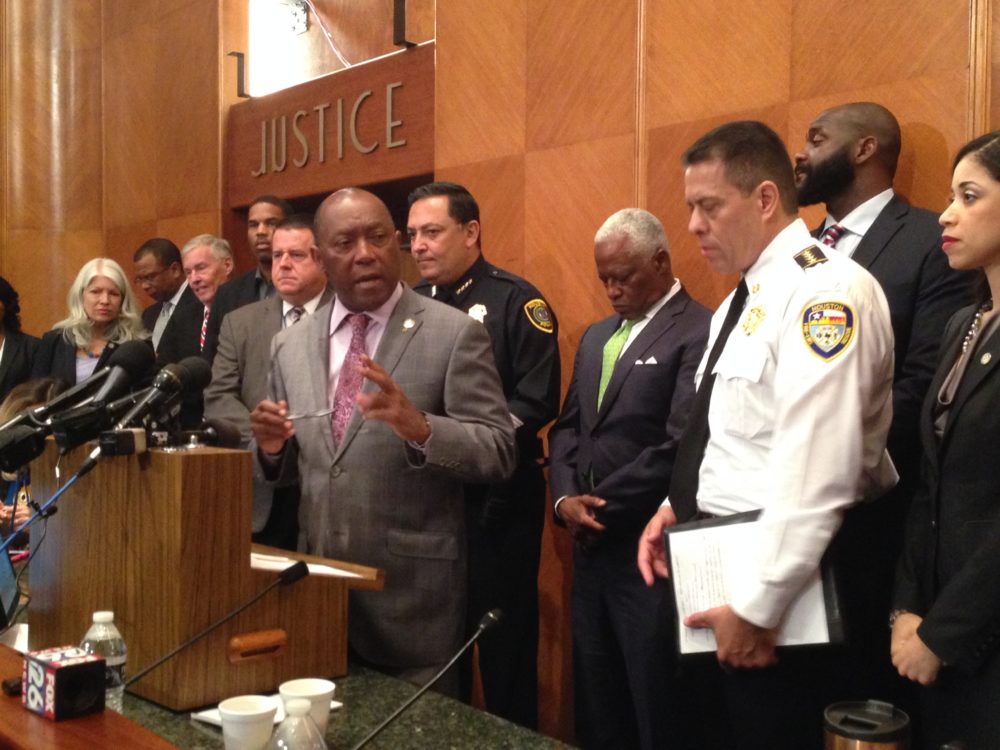 After getting the final approval from the Texas Legislature on Wednesday, the City of Houston's new pension plan will take effect on July 1st and Mayor Sylvester Turner's team will not waste any time implementing the reform and adjusting how the City funds its pensions.
"Police and firefighters will see their contribution go up from nine percent of their gross pay per pay period to ten point five percent," Kelly Dowe, the City's director of Finance, told Houston Public Media.
For municipal workers, the increase in their contribution rate will be three percent.
Mayor Turner notes that there will be a mechanism to prevent the debt from getting out of control.
"Under this reform, we are capping the City's future financial exposure, we are capping it, and the employees have agreed to cap it. Let's not lose sight of that," Turner underscored at a press conference held after the Legislature gave the final approval to the pension reform bill.
That is because, if the new funding for pensions doesn't meet its benchmarks, the City and its employees would go back to negotiating adjustments to retirement benefits.
The pension deal also means Houstonians will have to vote on issuing one billion dollars in pension obligation bonds.
That vote could be on the ballot as soon as this November.