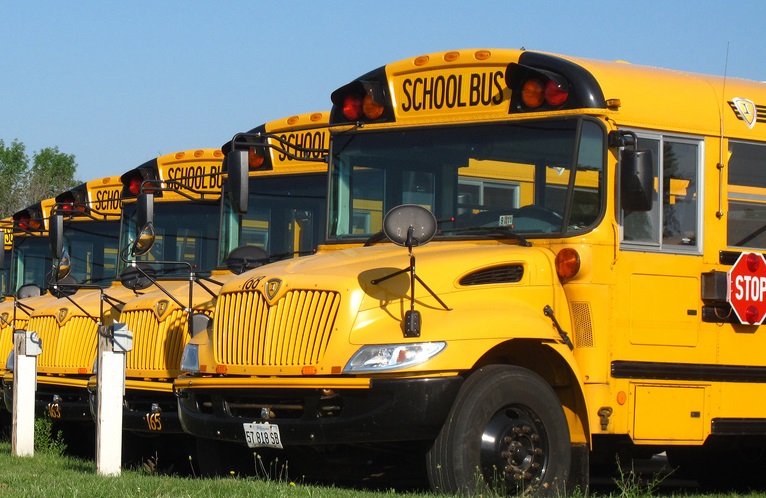 School buses might get a bit safer in the state of Texas. The new seat belt law for school buses has passed its' final hurdle to the governor's desk.
SB 693 requires all newly purchased school buses to have 3-point seat belts. This is only for new bus models, and does not apply to retrofitting older buses.
Opponents of the bill worry about creating an unfunded state mandate. But districts can opt out, by holding a vote at a public meeting.
Ten years ago, a similar law was signed by then-Governor Rick Perry. But the seat belt mandate only pertained to schools who applied for grant money. Nearly all of the districts didn't, according to the state.
This time, state grant money is not available. But the new bill's author, State Senator Sylvia Garcia, says it's still do-able:
"This bill is so different because it says, 'You need to do it. We're not asking you to spend additional dollars. If you used to buy 10 buses without seat belts... we would rather you spend the same dollars, but buy eight.... just readjust your plans. But if you really can't do it because you can't afford it, you can opt out.'"
She says, to opt out, the school boards will need to facilitate the public meeting vote. "We're leaving that to the local level. They can make the decision," she explains.
Some districts already mandate 3-point belts on newly purchased buses. HISD made that switch in 2015, but they say over half of their fleet still has no seat belts at all.
In the bill's second House reading last week, State Representative Dade Phelan said he can't believe we let over a million children on our roads each day, without requiring 3-point seat belts in school buses. And he says it's not that the money's not there; it's about budget priorities.
"If these school districts can afford AstroTurf on a boy's baseball practice field, or a 3 million dollar scoreboard, then they can afford seat belts on school buses," he said.
In April, Sheanine Chatman testified on the bill's behalf, in Austin. She lost her daughter in a 2015 HISD school bus crash.
"I had to identify my daughter... she was unrecognizable," she testified, in a shaky voice. "I have to live with that every day."
The HISD school bus in 2015's accident was equipped with lap seat belts, but the students weren't wearing them. Two students were killed, two others were seriously injured. It is not immediately clear if 3-point seat belts could have prevented the fatalities.
Chatman continued her testimony, as a proclamation for school bus safety: "I'm going to continue to advocate for bus safety and seat belts on all of our Texas school buses. Every child should have a seat belt on a school bus."
Texas could be one step closer to that. If Governor Greg Abbott does not veto this law, it will take effect this September.