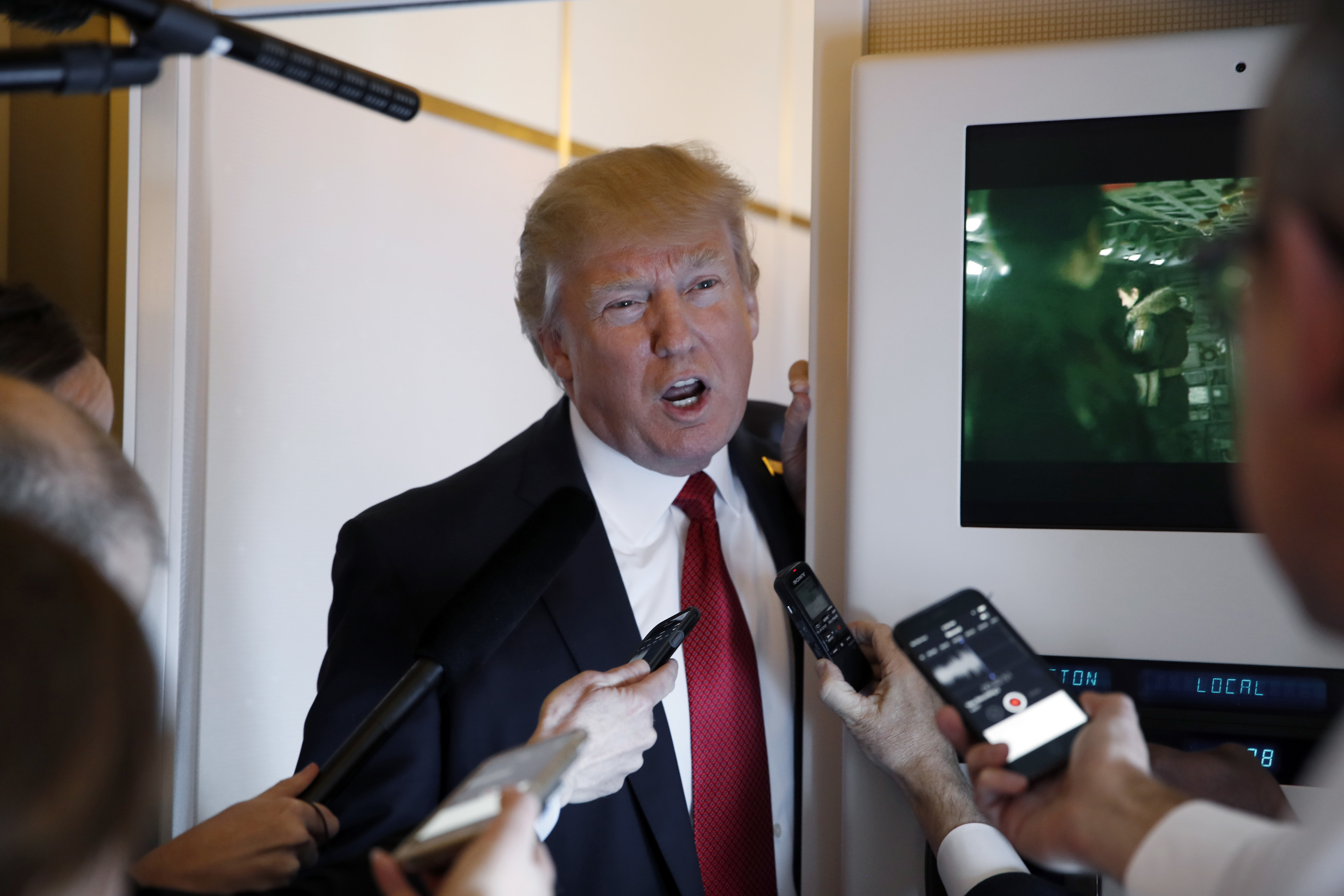 1. BRITAIN STEPS UP MILITARY PATROLS; PROBES ATTACKER'S LIBYA TIES
British authorities work to piece together the allegiances of the Manchester suicide bomber and foil any new potential threats.
2. HAVING PREVIOUSLY CLASHED, TRUMP AND POPE MEET
The U.S. president meets with Francis, concluding his tour of the ancestral homes of the world's three largest monotheistic religions.
3. WHAT NATO IS DOING IN ADVANCE OF TRUMP ARRIVAL
The 28-nation military alliance is going to great lengths to show the U.S. leader that they're ramping up defense spending and doing more to fight terrorism.
4. TRUMP'S HEALTH CARE BUDGET MEANS DEEP CUTS FOR SAFETY NET
The Republican's first full budget calls for deep cuts to popular insurance programs — and it omits any proposal for negotiating prescription drug prices.
5. WHO'S TO BLAME WHEN KIDS GET SHOT
Children die from gun accidents in the U.S. with alarming frequency, and the decision of whether to prosecute vary widely from state to state, an investigation by the USA TODAY Network and the AP find.
6. HOSTAGES TAKEN IN PHILIPPINES; DUTERTE DECLARES MARTIAL LAW
Muslim extremists abduct a Catholic priest and more than a dozen churchgoers while laying siege to the southern city of Marawi.
7. ALASKA HOSTS PLATE TECTONICS RESEARCH EFFORT
A federal agency is installing instruments that record seismic waves as part of its quest to map the Earth's upper crust beneath North America.
8. ADVOCATES: FEDS CRUCIAL TO PRESERVING WATERWAYS
Cleaning up the Great Lakes, Chesapeake Bay and Puget Sound is a team effort, with government, nonprofit groups and universities pitching in, proponents say.
9. IN LIGHT OF PASSENGER DRAGGING, RULES COME TO LIGHT
United and other major carriers have policies in place that prohibit filming or photographing other customers or airline employees without their consent.
10. JUST HOSTING OLYMPICS TOOK EVERYTHING OUT OF RIO
Those struggles show that for all but the wealthiest cities, the smart thing is to say no to the Olympics, AP's Tim Dahlberg says.