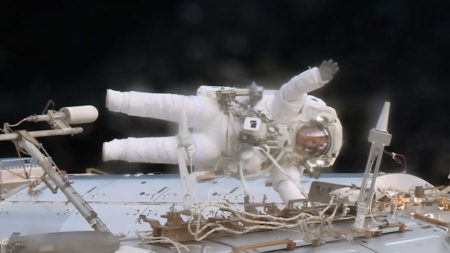 The spacewalk came three days after a critical relay box abruptly stopped working. Even though a second unit managed the data load just fine, NASA scrambled to put together the spacewalk in order to restore backup capability. The system is vital for operating the station's solar panels, radiators and robotic equipment.
"See you later, Peggy!" "Alrighty." "Good luck!" "You, too!"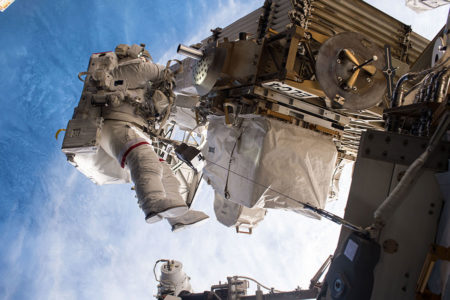 Commander Peggy Whitson focused on the 250-mile-high replacement job.
"At the work site, or at least next to the work site." "Copy, Peggy. You'll be temp-filling your MDM or U-bag on top of the Nader MDM. Suggested tethering to the SETA handrail."
Meanwhile, Jack Fischer installed a pair of wireless antennas on the U.S. Destiny laboratory module to enhance communication for future spacewalks. From Houston, he gets the usual standard cautions and warnings.
"2-Fish, I have a caution for you: When you get over the the lab forward end cone, do not use the EWAs antennas as a handrail." "Copy that."
Whitson now ties the record for most spacewalks by an American — ten — and third place all-time for cumulative spacewalking time.