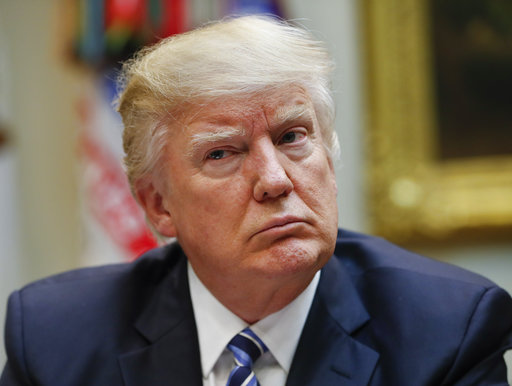 1. ATTACKER STRIKES POP CONCERT IN ENGLAND
An apparent suicide bomber sets off an improvised explosive device that killed 22 people at the end of an Ariana Grande show in Manchester, police say.
2. TRUMP CONDEMNS 'EVIL LOSERS' IN CONCERT ATTACK
In a visit to the West Bank to meet the Palestinian president, the U.S. president also calls on Mideast leaders to help root out violence.
3. WHAT TRUMP IS SAYING ABOUT MIDEAST PEACE
The Republican says that if Israel and the Palestinians can forge peace, it will spill over across the region.
4. TRUMP'S YAD VASHEM VISIT HIGHLIGHTS MIXED RECORD
While the Republican touts his Jewish daughter and his strong support for Israel, he has suffered a series of missteps on Jewish issues and appeared cavalier at times about the Holocaust.
5. WHAT'S IN TRUMP'S $4.1 TRILLION BUDGET BILL
The spending plan relies on faster economic growth and steep cuts in a range of support programs for low-income individuals.
6. FORMER CIA HEAD TO BE QUIZZED ABOUT RUSSIAN MEDDLING
John Brennan testifies publicly about the intelligence underpinning the Obama administration's conclusion that Russia interfered in the 2016 election.
7. EX-SOUTH KOREAN LEADER'S TRIAL BEGINS
Park Geun-hye denies corruption charges at the start of a criminal trial that could potentially send the country's first female leader to prison for life.
8. AP: TEARS MIX WITH RUBBLE IN SYRIAN TOWNS
Zabadani, once a popular summer resort, and Madaya, the scene of haunting malnutrition, are two of the many casualties of the civil war.
9. 'BROKEN. … I AM SO SO SORRY. I DON'T HAVE WORDS'
Ariana Grande, other music stars and celebrities rush to express their prayers and support on social media after the deadly Manchester concert explosion.
10. WARRIORS ADVANCE TO NBA FINALS
Golden State becomes the first team in league history to open the playoffs 12-0, and now await the Boston-Cleveland winner.