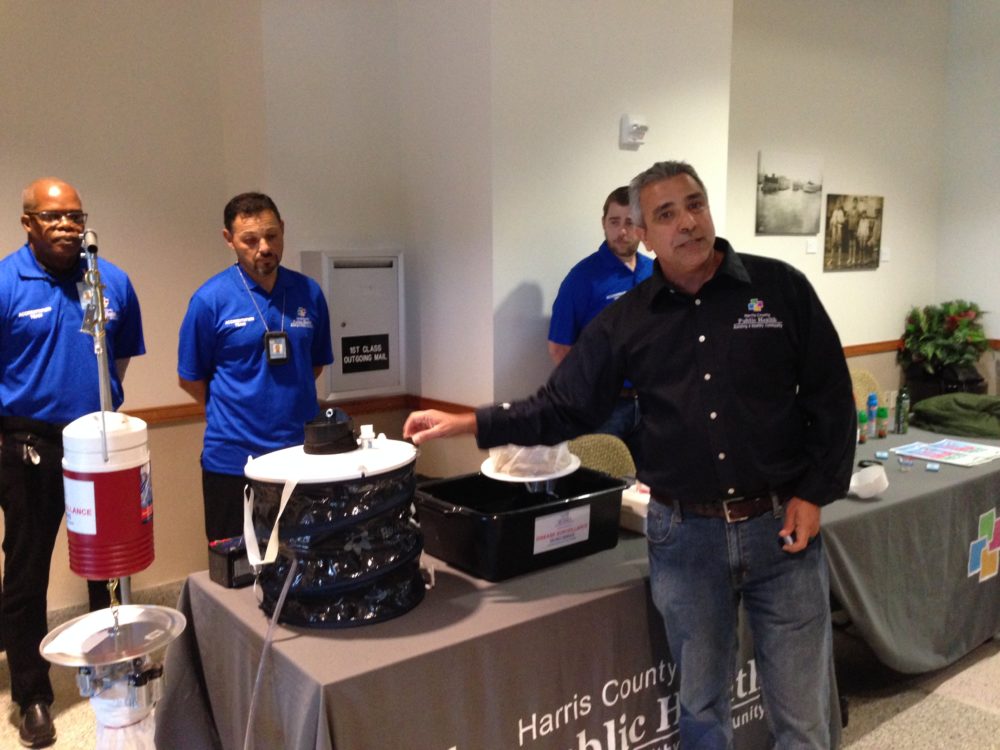 Summer is getting closer and that signals the beginning of mosquito season in the Houston region.
Mosquitoes can transmit serious illnesses like the West Nile and Zika viruses, as well as Dengue and Chikungunya.
So far this year, only one mosquito sample in Harris County has tested positive for West Nile and public health officials haven't detected the presence of Zika or other diseases in the local population yet.
However, Harris County Judge Ed Emmett wants to remind the public Houston's warm weather and humidity are perfect factors for mosquito breeding.
"They're gonna be here. I have not found any redeeming qualities for mosquitoes, so we have to protect ourselves," Emmett said during a press conference held at TranStar.
Doctor Mustapha Debboun, who is in charge of Harris County's Mosquito Control division within the county's Public Health department, explained it is easy for these insects to breed in our homes because "they can breed in a, in a bottle cap, in a tire, in a container, in a gutter and they're breeding in little buckets."
Because of that, public health officials recommend removing and emptying containers that can hold water.
Doctor Umair Shah, executive director of Harris County Public Health, urged the public to remain vigilant "especially, when it comes to Zika."
"We are very mindful and very concerned about pregnant women and wanting to make sure that pregnant women are seeing their OBGYNs, their doctors, and doing everything they can to let them know of any symptoms they may have during pregnancy," noted Shah during the press conference.
Locally acquired cases of Zika were detected in Brownsville in 2016.
However, so far, all Zika cases in Harris County have been acquired through travel.