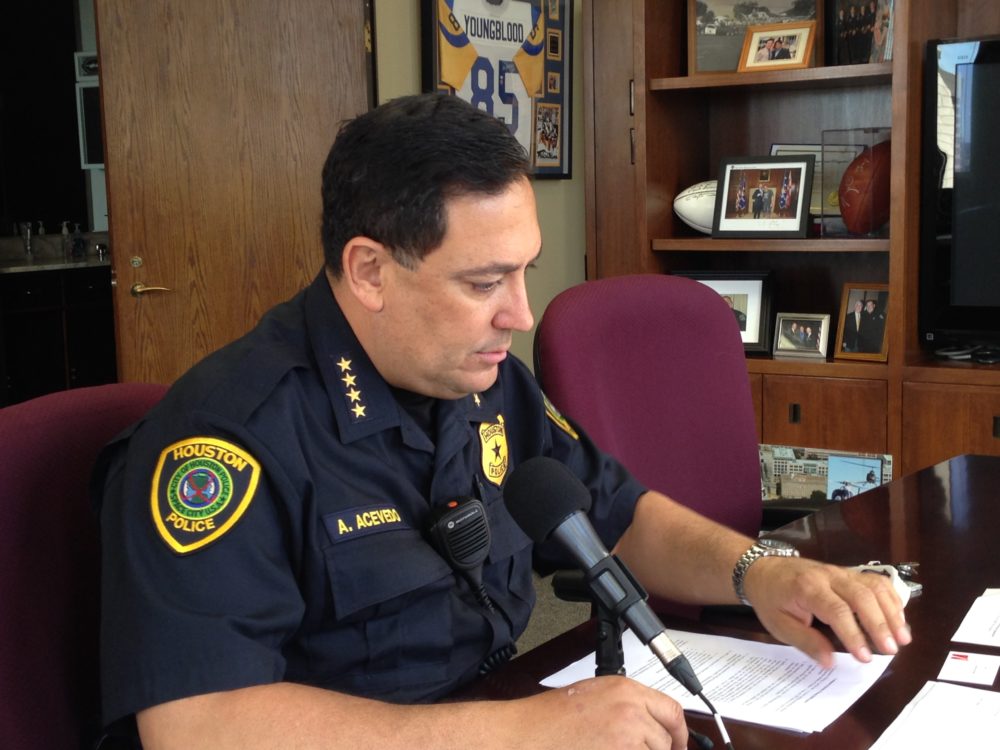 Chief Art Acevedo is trying to fill a void in the Houston Police Department to improve the department's response to crimes happening at a specific time of the day.
Acevedo is creating a new unit of 13 detectives to work the night shift investigating aggravated assaults.
They will assess the crime scenes and gather evidence.
"The first forty eight (hours) of any investigation and the first few hours are critical. They're key that we hit the ground running, so we can try to identify a suspect," Acevedo says to explain why HPD needs the new unit.
Currently, detectives start working on these investigations when their shift starts, which, in some cases, can be several hours after the crime has originally occurred.
Asked about why a city the size of Houston didn't already have overnight detectives, Acevedo says that HPD doesn't "look backward, we look forward."
Ray Hunt, president of the Houston Police Officers' Union (HPOU), supports the creation of the new unit of detectives as long as its members are working the night shift voluntarily.
"We do not support it if you are making people disrupt their lives to put them on this shift, we'd rather use a rotating shift. But, whenever you have people who are volunteering for it, we fully support it," Hunt notes and adds that he thinks HPD will be able to find enough detectives who will volunteer.
Acevedo says the new unit should be operational in about two weeks.