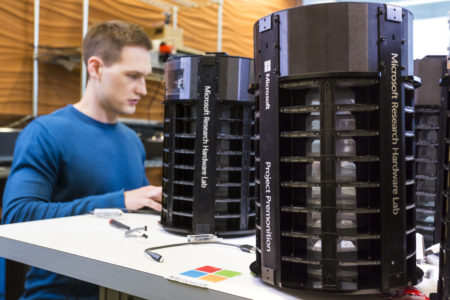 Harris County Mosquito Control has four types of traps for its surveys — and one of them is a "smart" trap.
Houston has mosquitoes all year, but humidity and warmer temperatures make the problem worse in the summer. Harris County has been pilot-testing the Microsoft Trap, which captures particular mosquito species — those capable of spreading the Zika virus and other diseases.
This new trap consists of 64 compartments outfitted with an infrared light beam that allows recognition of certain species.
"The trap itself, with the sensors and all that, it's like having an iPhone where it can gather data and all that stuff," said Dr. Mustapha Debboun with Harris County Public Health.
When the right mosquito flies in, a door shuts to capture it.
"The other traps, you have to go back and bring the mosquitoes and then find out what they are, and you could also find some other creatures or other organisms," Debboun said. "The Microsoft trap is programmed to the wing span of the mosquitoes. We know exactly what the temperature was, what was the humidity and what kind of mosquito was in the trap."
Pilot testing began last summer, and Debboun said, so far, the accuracy on the prototypes is between 80 and 90 percent. But the technology is advancing.
"If the mosquito is not a Zika virus mosquito, and if it's not the West Nile virus mosquito, it's not going to go into the trap," Debboun said.
The Montgomery County Public Health District has confirmed the first human case of West Nile virus — the first in the state for 2017.