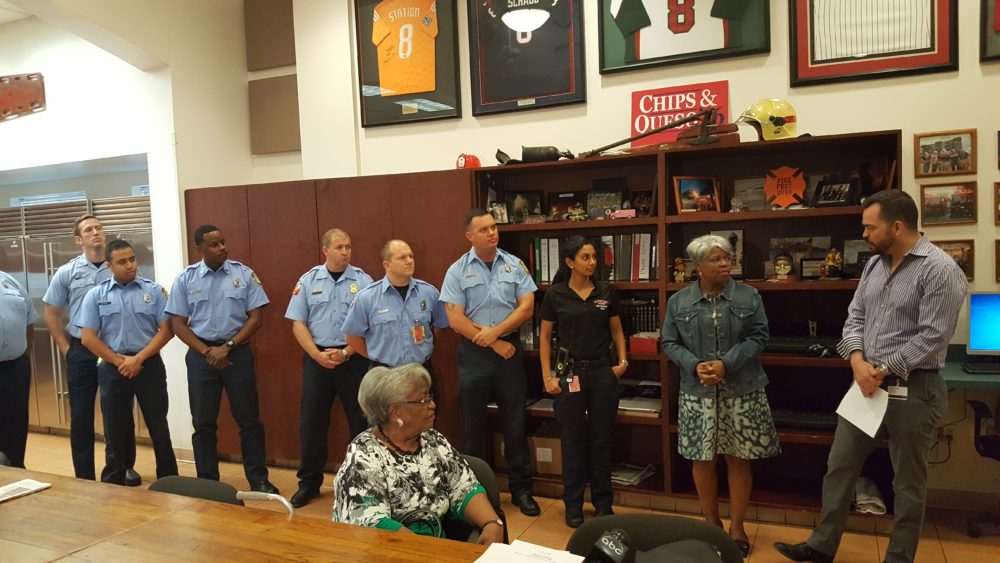 Some people don't know that cardiopulmonary resuscitation is the fancy way of saying CPR. But more importantly they may not know how to perform it.
Luckily, for one Houstonian her co-workers knew CPR, and played a large role in saving her life.
Brenda Columbus went into cardiac arrest while at work.
"We were sitting in a meeting discussing final procedures, and I said I feel dizzy I don't feel good," says Columbus.
That's when her co-workers started to perform CPR.
Chris Sauders is with the Houston Fire Department.
He says Columbus's colleagues did the right thing in order to increase her chances of living because it can take up to 8 minutes for emergency responders to arrive.
"For every minute you don't have a pulse and no one is doing CPR on you, your chances of survival decrease by 10 percent every minute," says Sauders. "We are started behind the eight ball, so to speak, if no one has done CPR before we started."
Columbus says she had underestimated the importance of CPR before.
"I don't know if I could have done it," says Columbus. "I probably would have gone into panic mode and that wouldn't have helped anybody. So to know that there are people who have this training, and have this experience and know how to act on it when needed, is a good thing."
Houston's Save A Life is hosting free CPR training on June 3rd at the Museum of Natural Science.