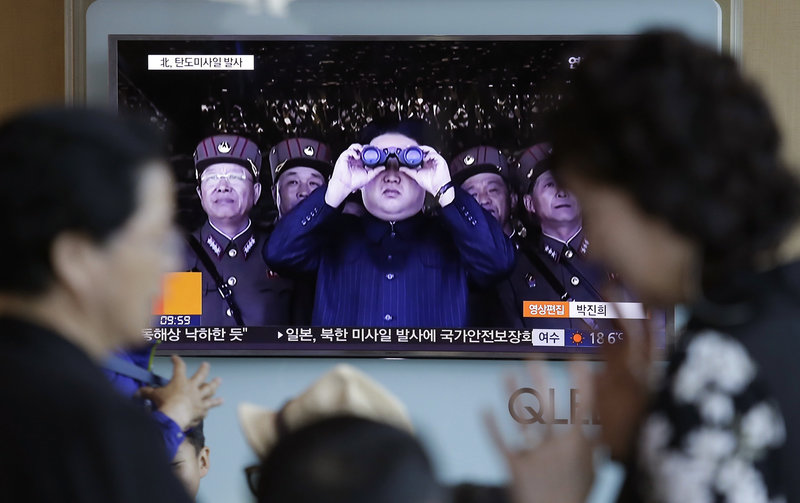 (Above:Â North Korean leader Kim Jong Un is shown on a TV at the Seoul Railway Station in South Korea on Sunday, May 14, 2017. Photo: Ahn Young-joon |AP)
North Korea and the U.S. have been antagonistic since the 1950s and the Korean War — and it's never really seemed to cool down in the past several decades.
As posturing and rhetoric between North Korea and the West heats up — and the communist nation continues to test missiles potentially capable of reaching the US — we learn more about how we got here from Robert Buzzanco, a history professor at the University of Houston.