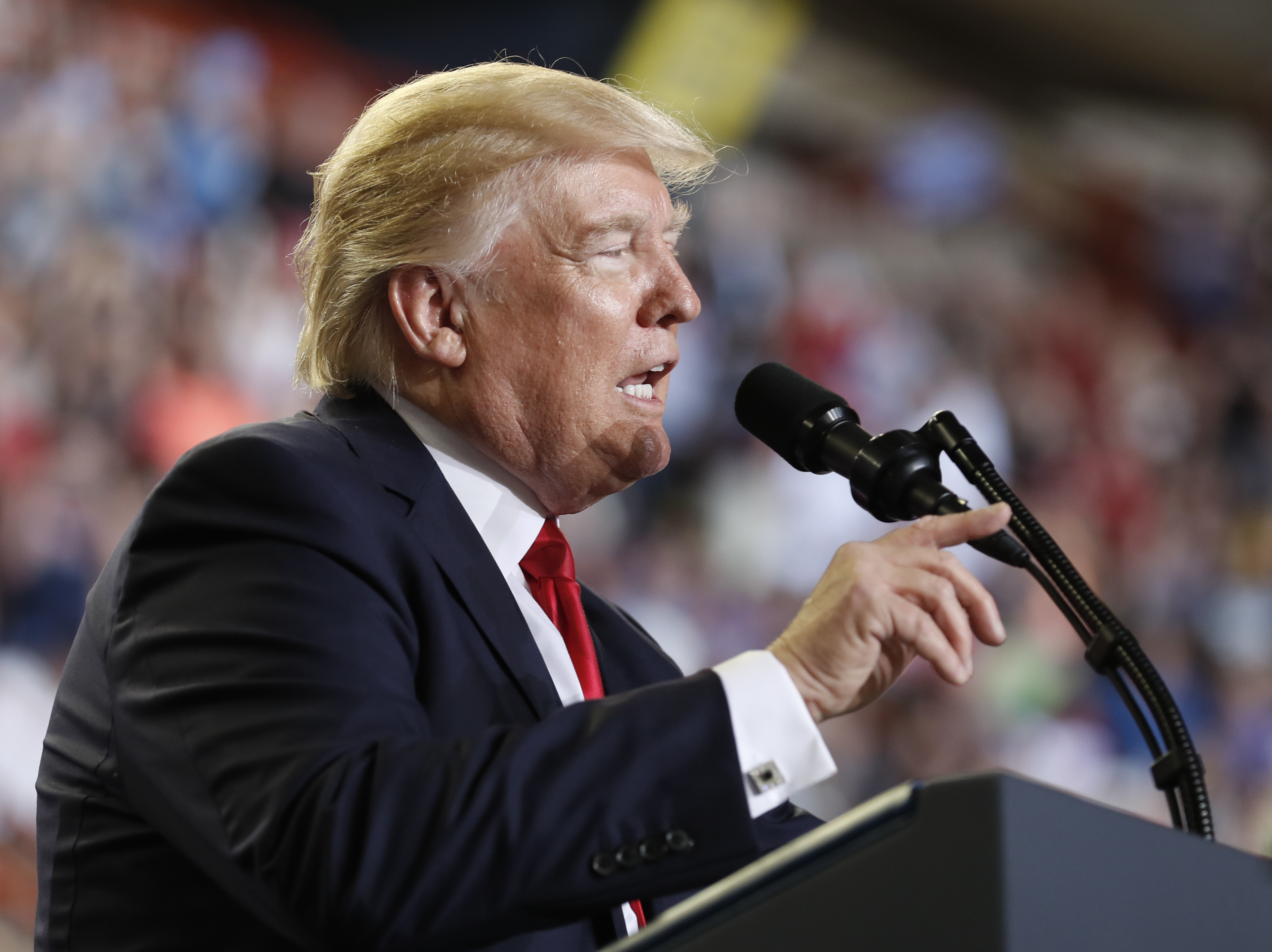 1. AP ANALYSIS: TRUMP INTEL SHARING COULD RATTLE ALLIES
Reports that the U.S. president revealed sensitive intelligence to Russian officials comes just a few days before his debut on the international stage.
2. WHO MAY HAVE MORE LINKS IN MALWARE ATTACK
A South Korean cybersecurity expert says the way hackers took computers hostage during the global "ransomware" attack is similar to previous cyberattacks attributed to North Korea.
3. ERDOGAN COMING TO WHITE HOUSE
Trump and Turkey's president are expected to address the Syrian civil war, the refugee crisis and the fight against the Islamic State group.
4. CHINESE ENAMORED WITH 'GOLDEN VISAS'
More than 100,000 Chinese have poured at least $24 billion in the last decade into programs across the world that offer residence in exchange for investment, an AP analysis finds.
5. SUPREME COURT ORDER UNLIKELY TO DETER VOTING RESTRICTIONS
The high court's refusal to breathe new life into North Carolina's voter identification law might be just a temporary victory for civil rights groups.
6. FEDS: BULLYING PERSISTS, SEX CRIME UP IN SCHOOLS
One in every 5 middle and high school students complained of being bullied at school and the number of reports of sexual assault on college campuses more than tripled over the past decade.
7. NEO-NAZI WEBSITE COURTS NEW READERS … IN SPANISH
The Daily Stormer launches El Daily Stormer as a "news portal" tailoring its racist, anti-Semitic content for readers in Spain and Latin America.
8. SUICIDE BOOK 'THIRTEEN REASONS WHY' PULLED
A top school district in Colorado orders librarians to temporarily stop circulating a book that's the basis for Netflix's popular new series "13 Reasons Why," which some critics say romanticizes suicide.
9. NO LAUGHING MATTER FOR CONAN O'BRIEN
A federal judge is letting an unusual lawsuit proceed on a trio of jokes a San Diego writer claims the comedian stole.
10. WHY THERE'S HOPE FOR SPURS STAR
Kawhi Leonard will miss Game 2 of the Western Conference finals with an ankle sprain, but there is a precedent for players returning from this type of injury.