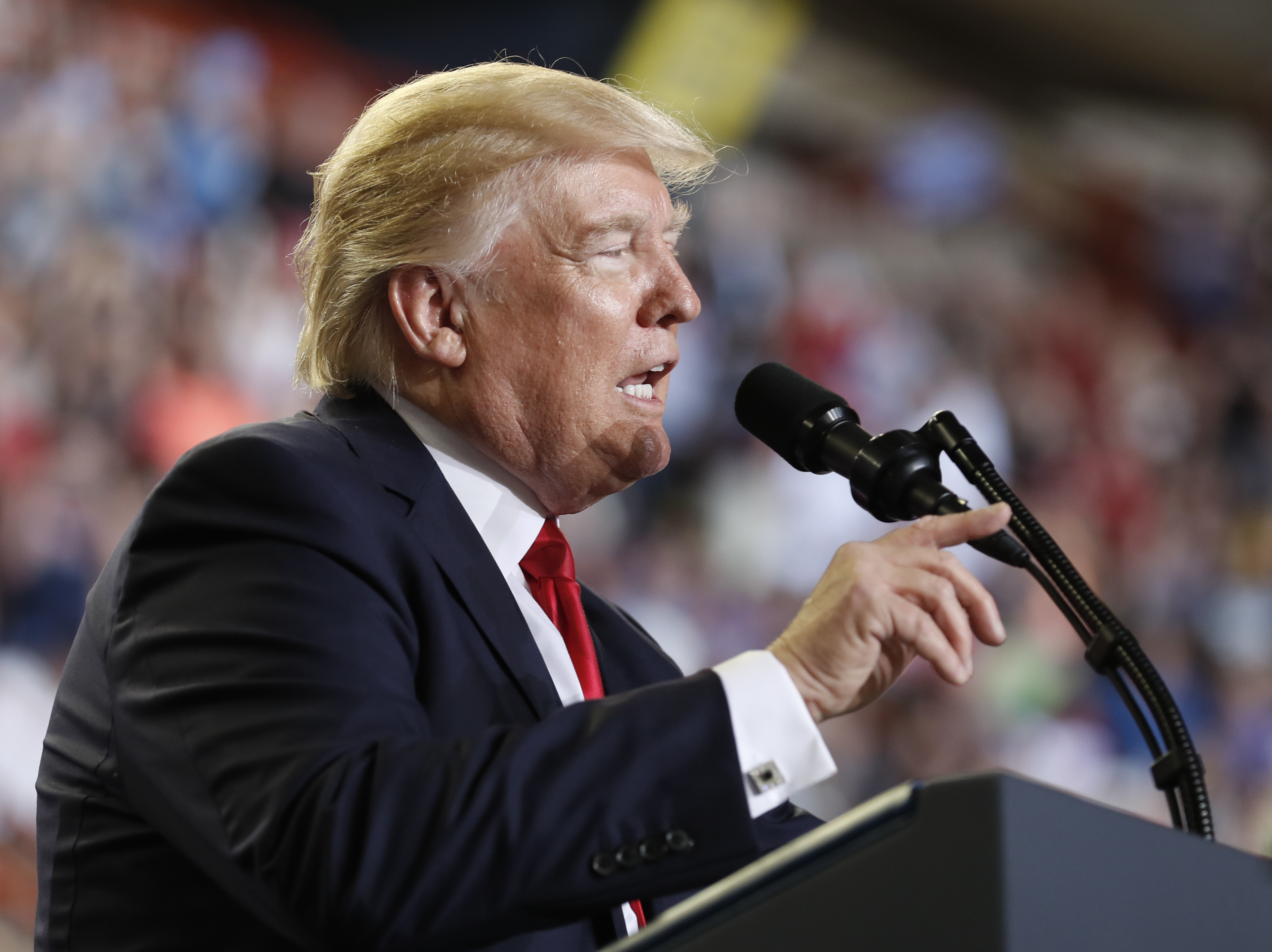 1. SHIFTING WHITE HOUSE EXPLANATIONS FOR FBI DIRECTOR'S FIRING
President Donald Trump is now declaring he had planned to fire that "showboat" all along.
2. A HIGH-STAKES INTERNATIONAL GATHERING FOR CHINA'S PRESIDENT
The "Belt and Road Forum" opening Sunday will showcase Xi Jingping's signature foreign policy effort envisioning a future world order in which all roads lead to Beijing.
3. JORDAN SENDING THOUSANDS OF REFUGEES BACK TO SYRIA
Entire Syrian families have been sent back for the first time, including large numbers of children, which a rights groups says is a violation of international norms.
4. POPE FRANCIS VISITS FATIMA TO HONOR CHILDREN WHO CHANGED CHURCH
Pilgrims from around the world are flocking to the shrine town in Portugal to honor two illiterate shepherd children whose visions of the Virgin Mary 100 years ago marked one of the most important events of the 20th-century Catholic Church.
5. WORLD'S TOP FINANCE OFFICIALS TO HEAR ABOUT TRUMP'S TAX AND TRADE PLANS
U.S. Treasury Secretary Steven Mnuchin is due at the gathering in Italy to explain the president's push for what he considers more balanced trading relationships.
6. ARGENTINA'S FEDERAL POLICE WELCOMES BACK TRANSGENDER OFFICER
Analia Pasantino served in Argentina's federal police as a man for 20 years before being forced to resign when she came out as a transgender woman.
7. NEW TV AD AIMS TO RECRUIT MORE WOMEN FOR US MARINES
The smallest military service has the lowest percentage of women, and wants at least 10 percent representation by 2019.
8. WHO IS FACING PRISON TIME FOR OBSTRUCING AN FBI INVESTIGATION
Former Los Angeles Sheriff Lee Baca is relying on a lifetime of public service, letters of support and his diagnosis of Alzheimer's in a bid for probation at his sentencing hearing.
9. WHY NEW ZEALAND WANTS TO GET RID OF ALL OF ITS RATS
The plan is part of an ambitious — some say impossible — goal of ridding the entire nation of non-native predators to save its birds.
10. NEW YORK COUPLE TO WED AFTER LOSING ALMOST 600 POUNDS TOGETHER
Ronnie Brower was on a four-year fitness journey when he met Andrea Masella at his gym where she was similarly trying to lose a lot of weight.