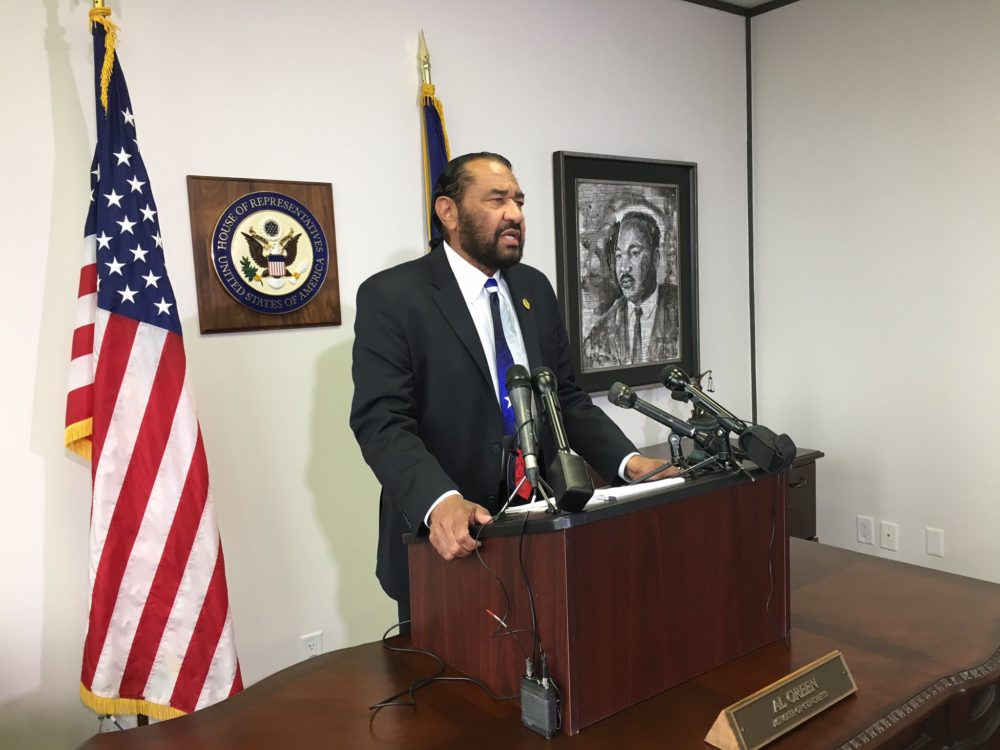 President Donald Trump must be investigated for obstruction of justice and, if found to have done so, should be impeached, U.S. Representative Al Green, D-TX, said on Wednesday at a press conference in Houston.
Green's statements happened the day after Trump abruptly fired FBI's director James Comey, the nation's top law enforcement official, in the midst of an investigation into whether Trump's campaign had ties to Russia's election meddling.
"The timing of Director Comey's termination is questionable and I am deeply concerned with President Trump's motive for firing Mr. Comey," said Green in a statement. "Throughout the investigation into Russian meddling in the 2016 elections and possible coordination with the Trump campaign, Mr. Comey demonstrated the professionalism that his position demanded. The American people deserve an answer from the President for his justification of Mr. Comey's termination. Moving forward, I think it is now more important than ever to appoint a special prosecutor to oversee the ongoing investigation as I and many of my colleagues on both sides of the aisle have called for."
Trump explained on Tuesday that he fired Comey because "he was not doing a good job."
Only the day before Comey's dismissal, former acting Attorney General Sally Yates testified in Congress that she had repeatedly warned the president about his former national security adviser Michael Flynn, who, Yates said, was engaging in "problematic" conduct because of his ties with Russia. Yates was also fired by Trump months ago.
Congressman Green said that he will introduce or support bill to reinstate Special Prosecutor law, expired in 1999.
Other Democrats are also calling for action Congresswoman Sheila Jackson Lee issued a statement, saying Trump's actions "represent an egregious overreach of his authority," and possibly "an attempt to derail the investigation" of Russian interference in the presidential election. Congressman Gene Green issued a similar statement, calling for the appointment of a special prosecutor.
Republican Senators John Cornyn and Ted Cruz issued statements saying Comey's firing was justified, as he had lost the confidence of Republicans and Democrats alike.