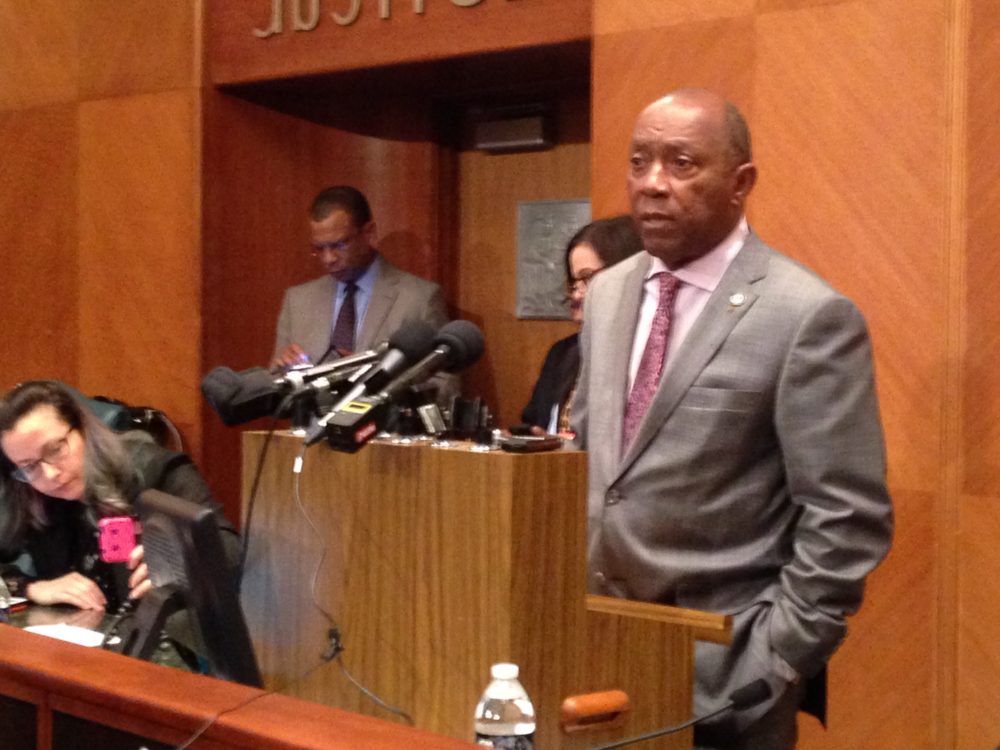 Mayor Sylvester Turner is hailing the Texas House's approval of Houston's pension reform plan as historic. Turner is warning, though, that some of the House's amendments could defeat the purpose of the reforms by adding hundreds of millions of dollars to the final price tag.
The amendments include one by Houston Representative Dwayne Bohac, which would exempt retired firefighters from the plan's provisions. Leaders of the firefighters' pension fund have been among the strongest opponents of the reforms.
Speaking at City Hall, Mayor Turner said he was confident House and Senate negotiators would strike the amendment from the final bill. "If it remains on," he said, "it would cost about $27 million a year, $400 million over the life of the deal. That one has to get jettisoned."
If Governor Greg Abbott signs the reforms into law, Houston voters may still have to give their approval to a bond package in November.
"If the police officers, if their pension system doesn't get the pension obligation bonds, the $750 million, and if the municipals [municipal employees] don't get their pension obligation bonds, the $250 million, and these are dollars that we have borrowed from those respective groups over the last fifteen years, then the city doesn't get the reforms," the mayor said.
Turner said that, even with those challenges, Houston is closer to resolving its fiscal problems than it has been since 2001.