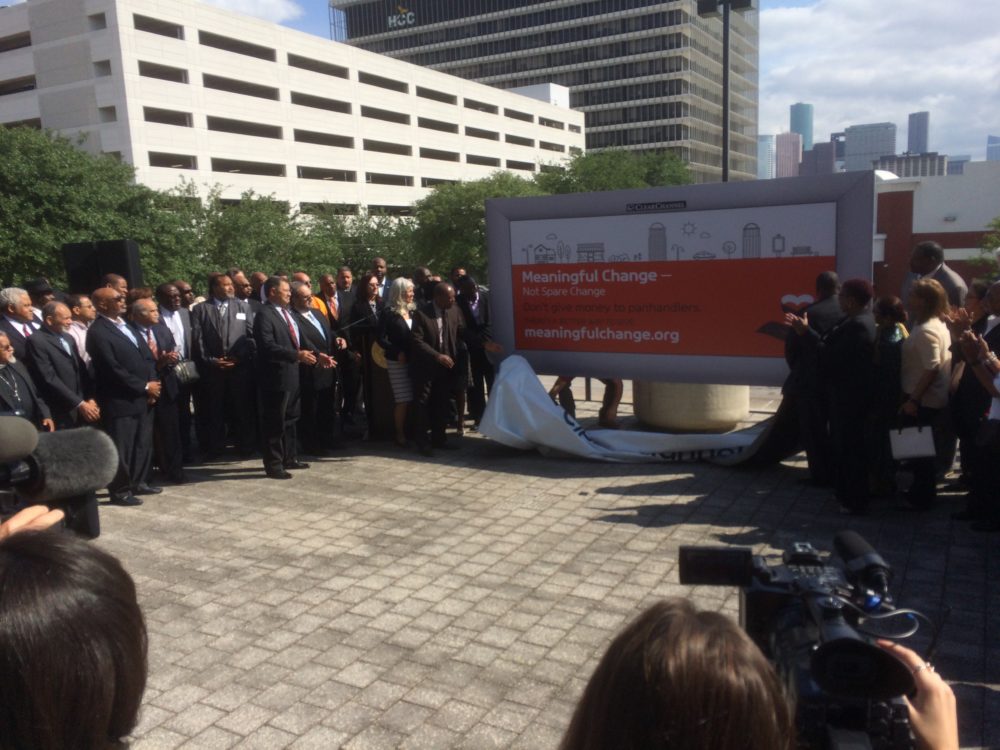 With downtown Houston as a backdrop, the mayor unveiled a billboard for the Meaningful Change – Not Spare Change campaign at Interfaith Ministries.
He said while Houstonians are very philanthropic and want to give to panhandlers, this makes it harder for homeless organizations to get them off the street permanently.
"The focus is to redirect our giving in such a way that can be much more long-lasting," Turner said. "And then we're just not enablers."
He said people should donate to The Way Home, an initiative to end homelessness in Greater Houston.
Turner was joined by leaders of different faiths, city council members and representatives of homeless agencies.
F.N. Williams, pastor at Antioch Baptist Church in Acres Homes, said there is no need for the homeless to panhandle because there are places that can help them.
"If it comes to scripture, I have to give them water," he said. "If my brother is hungry, feed him. I have to do that, yeah. But the mayor's program is trying to give them some dignity."
The campaign will use social media, radio advertisement and billboards.
It comes about a month after the City Council passed ordinances outlawing homeless encampments and restricting panhandling.
A similarly named initiative – "Real Change, Not Spare Change" – launched under Mayor Bill White in 2006, failed to yield long-term results.