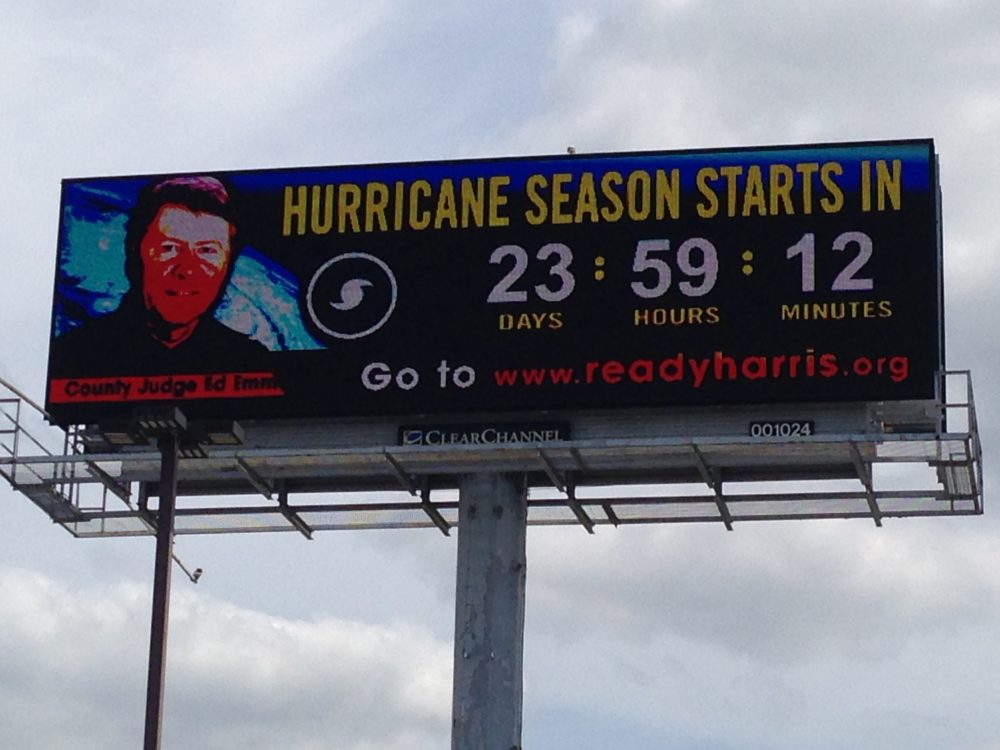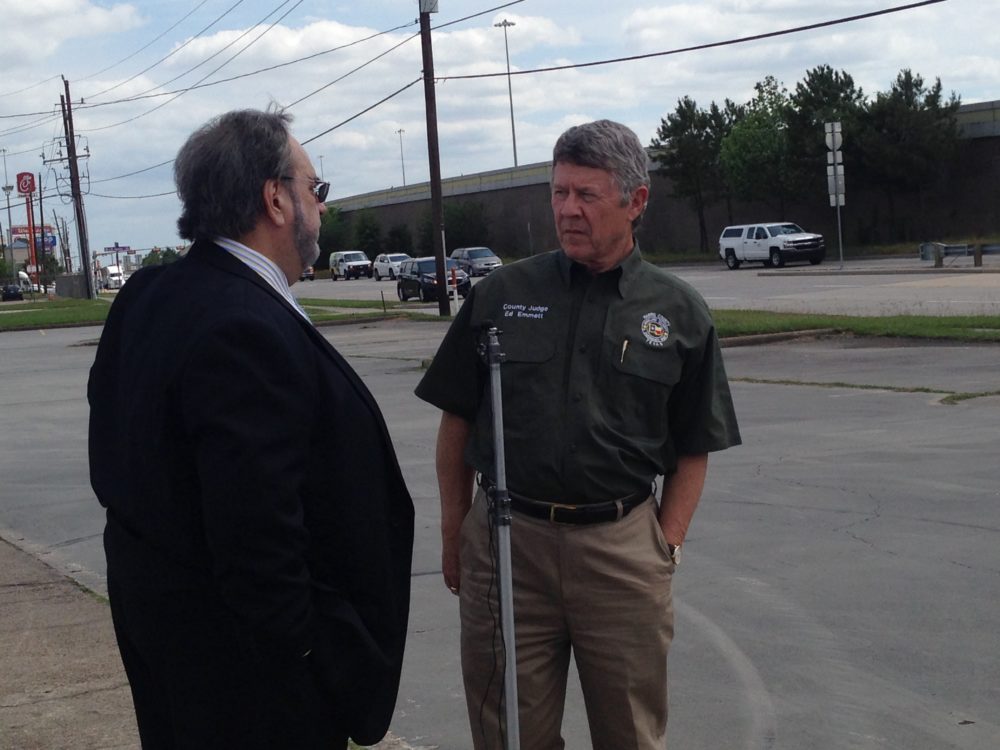 Hurricane season starts in less than a month and Harris County officials are urging residents to be on alert and make plans in case greater Houston gets hit.
With that goal, the county is partnering with Clear Channel Outdoor to use something all drivers and car passengers can see easily: 15 billboards located in major freeways and roadways.
Ten of the 15 billboards are digital and right are counting down to the start of hurricane season on June 1st, but they can also be used if a hurricane hits our region.
The other five are traditional billboards that will display preparedness messages throughout the hurricane season.
"One of the biggest values is these are spread out through 10 different locations in Harris County and we can put real time information in the moment that's useful to drivers," notes Francisco Sanchez, spokesman for the County's Office of Emergency Management, who adds we are talking about information such as locations with high water.
Judge Ed Emmett says the fact the last hurricane to hit greater Houston was Ike in 2008 has had some undesired effects because "a lot of people who have lived here all along have probably gotten complacent."
However, Emmett underscores that Harris County residents must keep a mindset that reminds them a hurricane can happen anytime in our region.
County officials encourage having emergency kits with water, food and medications.