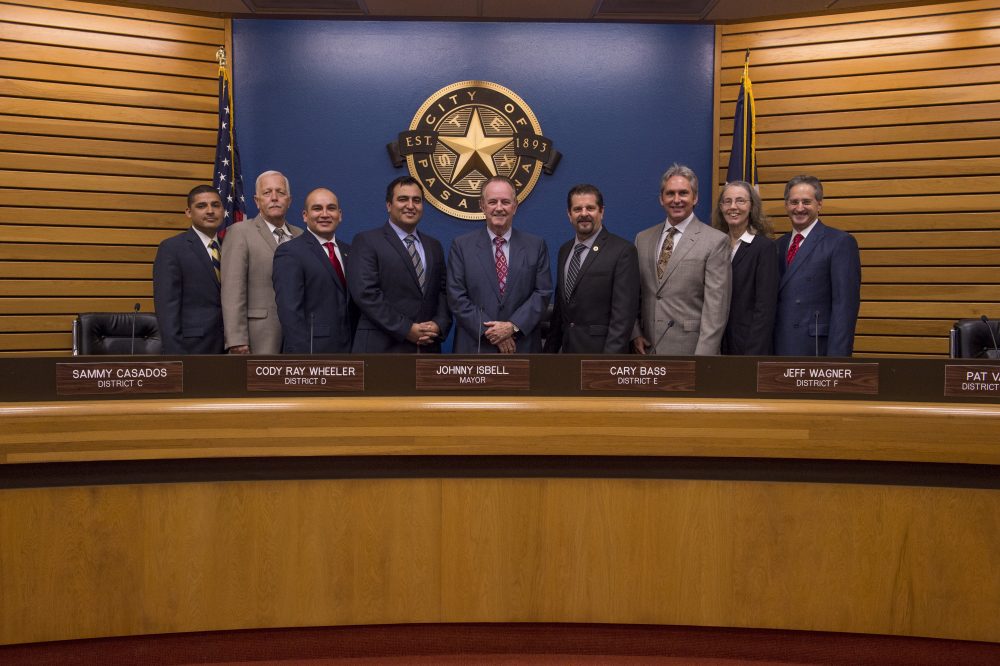 Residents of Pasadena go to the polls to elect a new mayor and city council on Saturday. The election will take place under monitoring by the U.S. Justice Department. That follows a federal judge's ruling that the city intentionally discriminated against Latino voters.
In 2013, Pasadena adopted a new system of electing city council members. Latino residents argued the change was engineered to dilute their voting power and sued.
"Now that the more fair system has been restored, the system that Pasadena used in 2011, Latino voters on the north side have more of an equal opportunity compared to the [majority Anglo] south side to elect their candidates of choice," says Nina Perales, vice president of litigation for the Mexican American Legal Defense and Educational Fund (MALDEF), which represented the plaintiffs.
"The Justice Department monitors are there predominantly to make sure that they do not perceive or witness any kind of voting irregularities or anything else that would indicate any concern that the City of Pasadena is discriminating in any way, shape, or form against minority voting," says Charles "Rocky" Rhodes, professor of constitutional law at South Texas College of Law Houston.
In addition to restoring the city's previous election system, Judge Lee Rosenthal ordered the City of Pasadena preclear any future redistricting plans with the Justice Department.
Mayor Johnny Isbell, the leading advocate of the 2013 redistricting plan, is term limited. Seven candidates are vying to replace him. If none polls a clear majority, the top two vote-getters will go to a runoff to determine the winner.