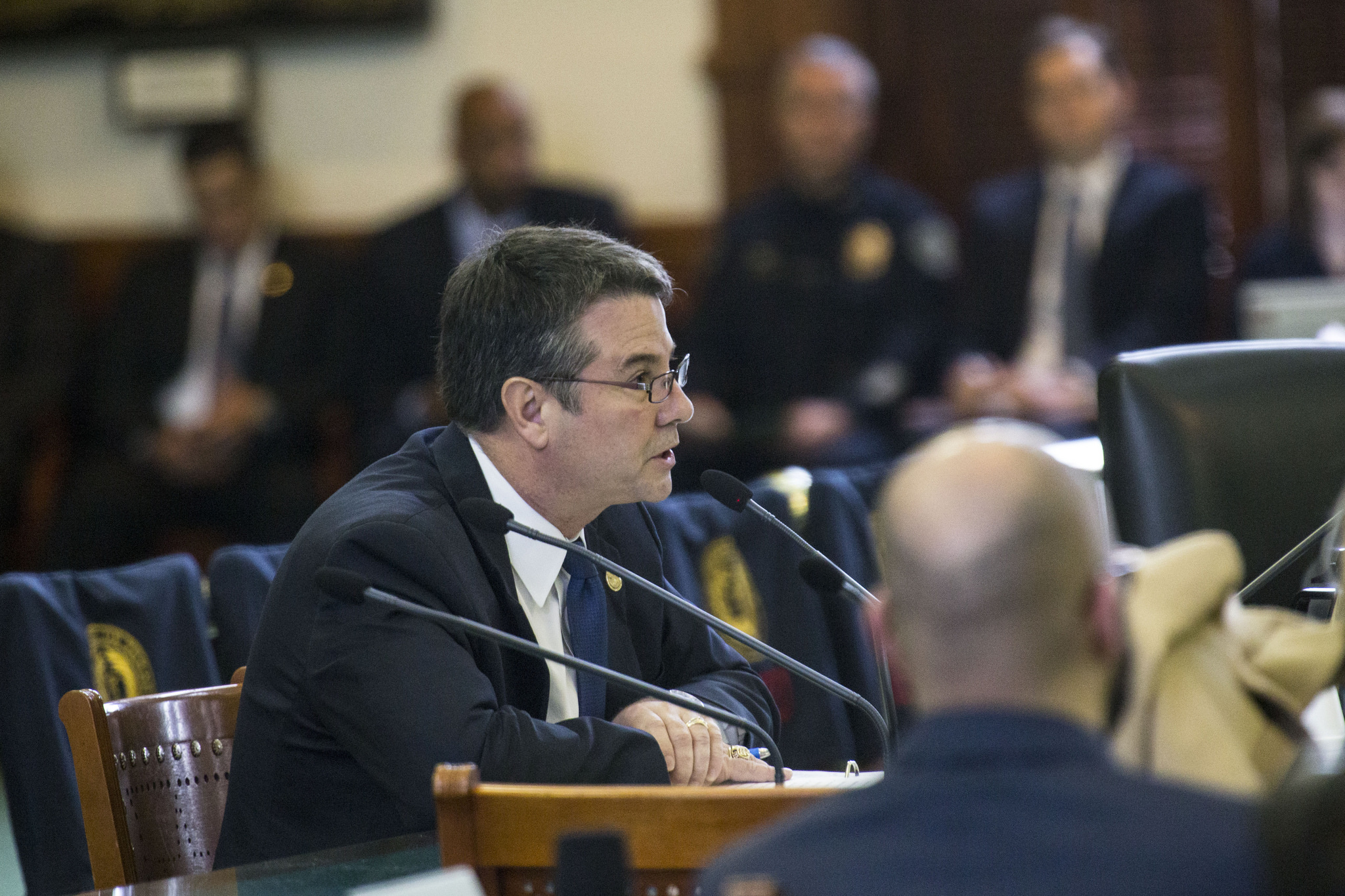 The Texas Senate has voted to accept the House version of its so-called "sanctuary cities" bill. Senate Bill 4 would penalize jurisdictions that do not honor all requests from the federal Immigration and Customs Enforcement agency to detain suspected undocumented immigrants.
The vote was 20-11 along party lines.
The bill now heads to the governor's desk. Gov. Greg Abbott is expected to sign it, since he made it one of his emergency items this legislative session.
The Texas sanctuary city ban wins final legislative approval. I'm getting my signing pen warmed up. #txlege #tcot https://t.co/OHmspC5Zhz— Greg Abbott (@GregAbbott_TX) May 4, 2017
Senate Democrats spent a couple hours Wednesday, voicing their displeasure with the legislation, but didn't have the votes to keep it from passing.
Among their concerns was that the bill allows police to ask about a person's immigration status during a detention. Some said this would create a divide between police and their communities and lead to racial profiling.
Lubbock Republican Charles Perry, who wrote the bill, said despite the criticism, the bill does not allow law enforcement to demand documentation of a person's immigration status.
"Now nowhere in the bill, as it comes back from the House, does it instruct officers to demand papers," he said. "Nowhere in this bill does it allow officers to stop a person solely to enforce federal immigration law. Local officers still do not have authority to arrest a person by merely being unlawfully present. This is a federal power."
SB 4 allows the removal from office sheriffs and police chiefs who refuse to comply with ICE detainer requests. Under Sheriff Sally Hernandez's policy, enacted in February, Travis County officials honor ICE requests only if a person has been charged with murder, human trafficking or aggravated sexual assault.
Abbott cut $1.5 million in criminal justice grants to Travis County over the policy.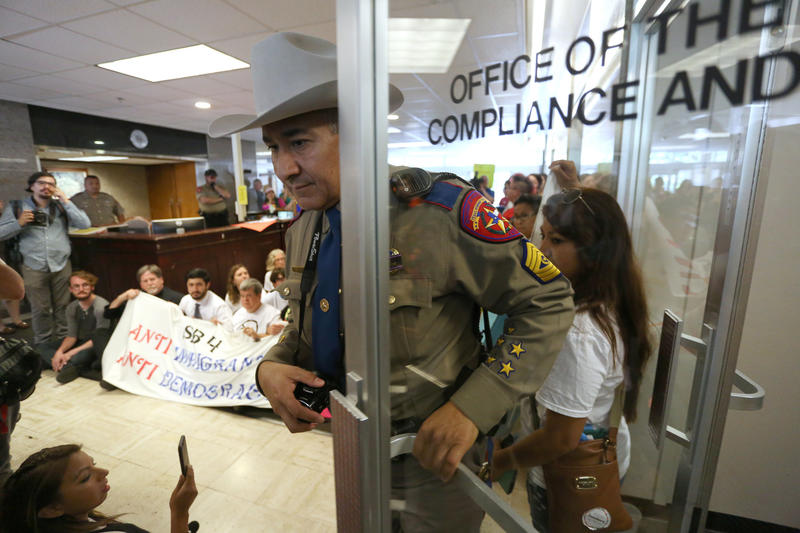 The bill includes language that makes it a Class A misdemeanor, punishable by jail or a fine, for local law enforcement not to cooperate. Hernandez and interim Austin Police Chief Brian Manley have both said they will follow SB 4 if it becomes law.
On Monday, dozens of people, including Austin Council Member Greg Casar, were arrested for staging a sit-in at the Capitol complex to protest the bill. Many held signs calling the legislation racist. Casar said he believes SB 4 would jeopardize relations between police and immigrant communities.
Lawyers and advocates for immigrants have said if the bill becomes law, it will make communities less safe. They've vowed to challenge the bill in court.
Copyright 2017 KUT-FM. To see more, visit
KUT-FM
.