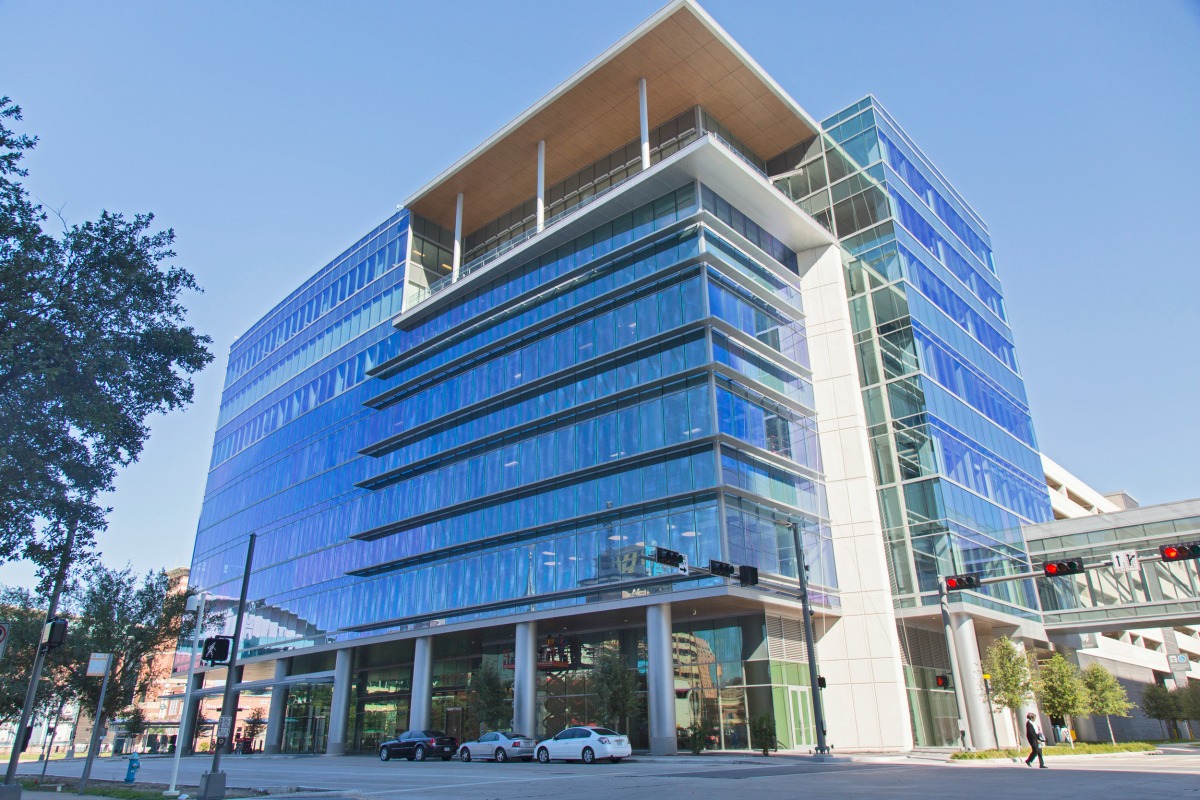 (Above: The Greater Houston Partnership's new building, Partnership Tower. Photo Courtesy: GHP)
Houston Matters is broadcasting live from downtown on Monday, May 15, at noon. In many ways, it'll be our normal show — just from a different location. We'll be broadcasting from the new headquarters of the Greater Houston Partnership — the new Partnership Tower.
Host Craig Cohen will spend the hour talking with panelists from Greater Houston's business community about spurring innovation, diversity in the workforce, and the business of baseball (since we'll be coming to you from right next door to Minute Maid Park).
Tune in Monday, May 15, from noon to 1 p.m. on News 88.7FM and online here.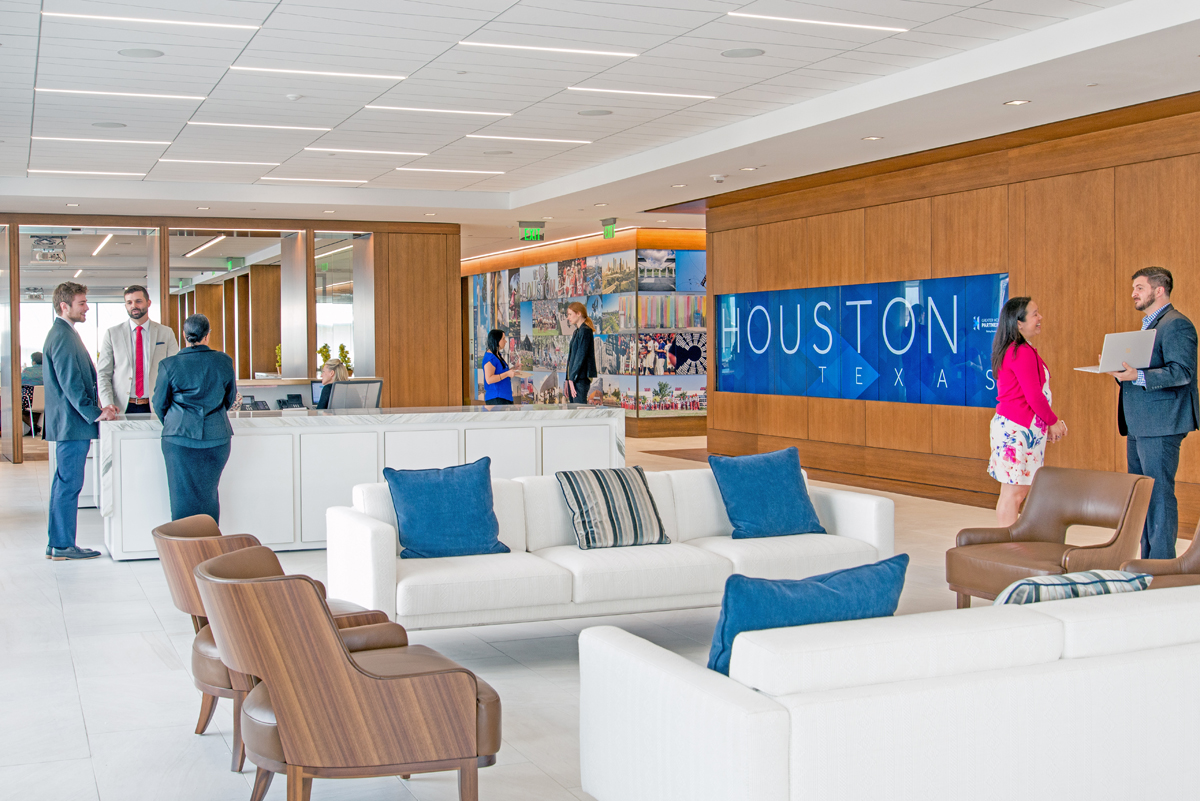 (Above: The lobby inside the Greater Houston Partnership's new offices in downtown. Photo Courtesy: GHP)