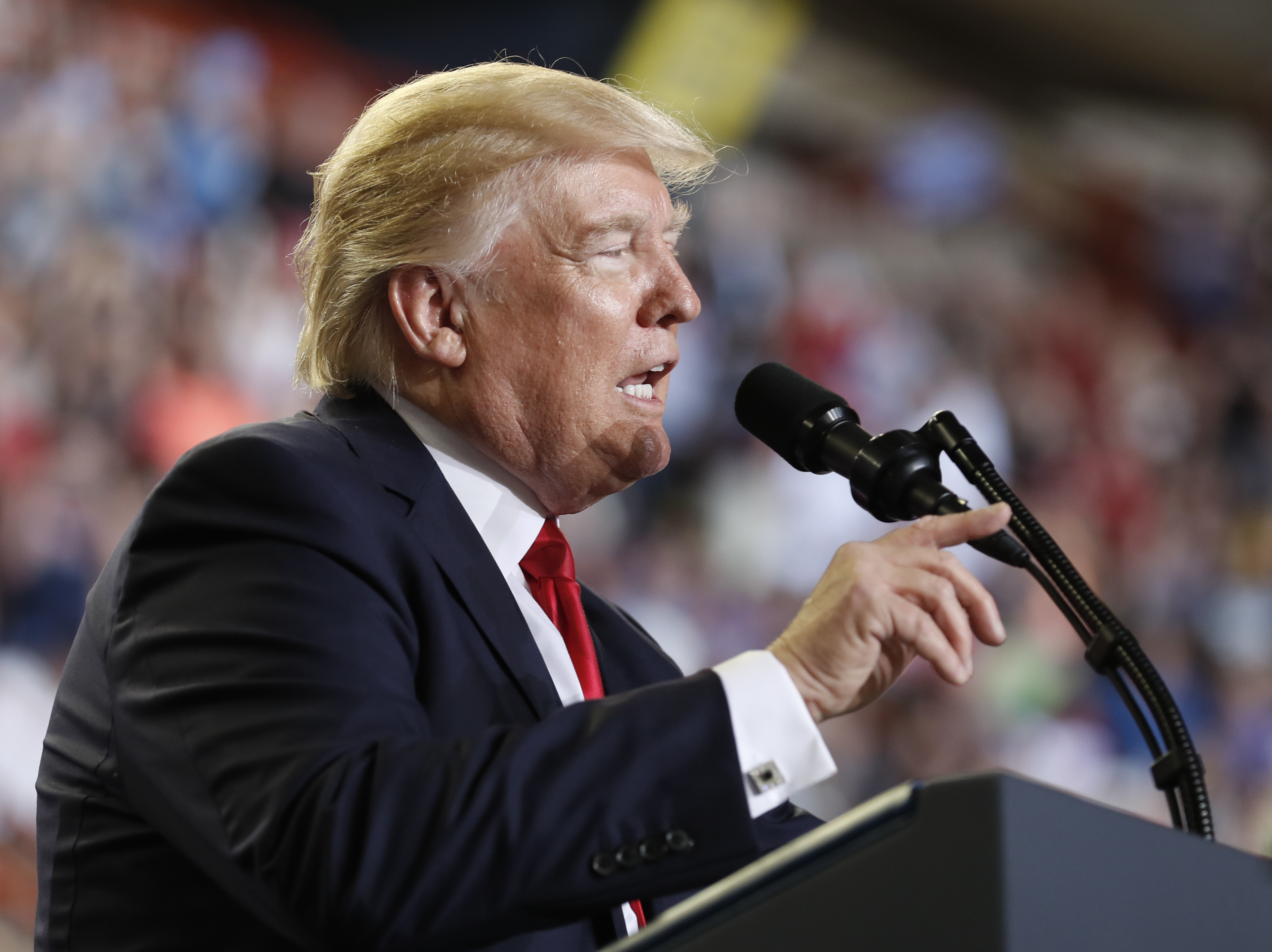 1. AP ANALYSIS: WHY 'SMART COOKIE' REMARK IS RATTLING SEOUL
Trump's unusual flattery of Kim Jong Un is leaving South Koreans fearful that the geopolitical neophyte may play directly into the hands of Asia's most masterful manipulator.
2. AMERICAN ACCOUNT OF DEADLY MOSUL STRIKE DISPUTED
Witnesses and survivors tell AP they doubt Islamic State militants forced families into the building and booby-trapped it to blow up when hit by a March 17 strike.
3. WHERE GOP MODERATES ARE FEELING THE HEAT
When it comes to scrapping "Obamacare," some Republican members of Congress are also fielding pressure from divided constituents at home.
4. HOW HOSPITALS ARE DEALING WITH OPIOID EPIDEMIC
Non-addictive alternatives like an ultrasound-guided nerve block that can bathe a key nerve in local anesthetic are just some of treatments for the severe pain of trauma and surgery, AP finds.
5. HOLLYWOOD WRITERS GUILD STRIKES DEAL
A spokesman for film and television producers says a tentative deal has been reached with writers, averting a costly strike that would have blacked out popular TV shows.
6. A STRUGGLE TO FIND SEASONAL HELP
Innkeepers, restaurateurs and landscapers around the U.S. say they are turning down business because the government tightened up on visas for temporary foreign workers.
7. OREGON MAY ENACT STRONG RENTER PROTECTIONS
As the Pacific Northwest state endures an acute housing shortage, the Legislature is considering making landlords pay tenants for no-cause evictions.
8. 'THE LONGEST THREE HOURS OF MY LIFE'
During his monologue, a tearful Jimmy Kimmel tells his audience his newborn son is home and doing great after open-heart surgery.
9. TONY AWARD NOMS WITHOUT 'HAMILTON' MURKY
The biggest crown is the best new musical trophy and most observers expect "Dear Evan Hansen" — a critical and box office hit — to easily claim a nomination.
10. SCENE TURNS UGLY AT FENWAY PARK
Orioles center fielder Adam Jones says he was taunted with racial slurs and had a bag of peanuts thrown at him during Baltimore's game against the Boston Red Sox.