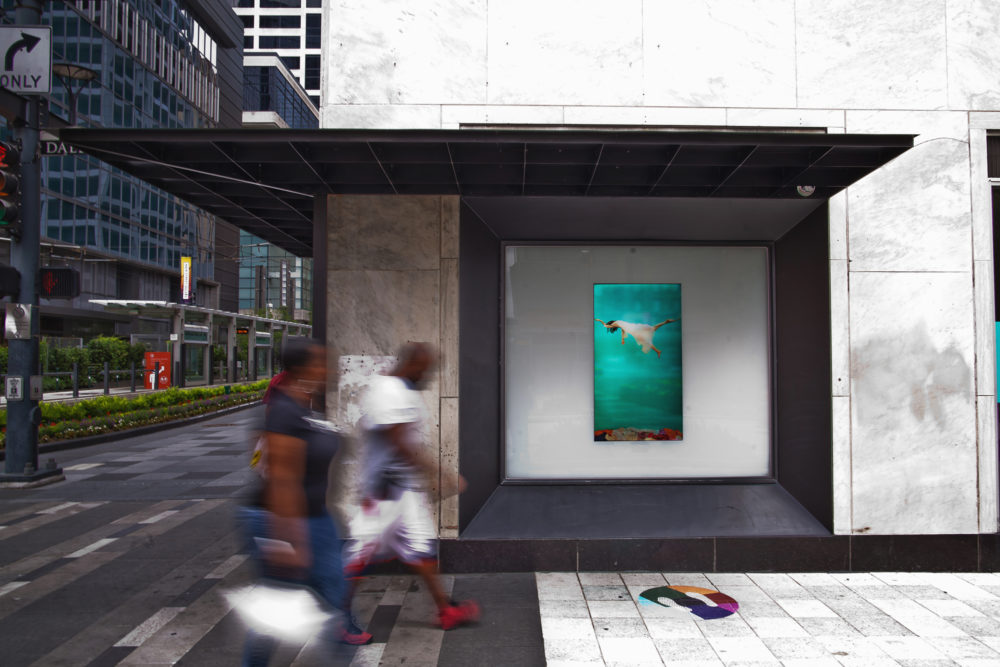 Houston can add another gallery to its list. But this one's a little different – it doesn't have any walls.
Art Blocks is the Downtown District's public art initiative at Main Street Square. In addition to sculptor Patrick Renner's work on display there, downtowners are now being treated to experimental film with Sidewalk Cinema, presented by Aurora Picture Show. Angie Bertinot of the Downtown District explains the broader purpose of the project.
"Our goal with Arts Blocks is not just to activate Main Street Square but ultimately for this Art Blocks project to go beyond this particular area and focus on spaces throughout downtown that might be underutilized or under-realized."
Non-profit Aurora Picture Show has long been in the business of unconventional films. But Sidewalk Cinema takes their curated works to a much broader audience, according to Aurora's Mary Magsamen.
"For me, it's just really great to be able to put experimental video art out into a public art context."
Sidewalk Cinema's first iteration, Color Play, will be playing on two vertical screens in windows of the Sakowitz garage through June.
Hear an extended interview with the Downtown District's Angie Bertinot here:
Hear an extended interview with Aurora Picture Show's Mary Magsamen here: