There were May Day marches across the country on Monday, May 1st, and Houston was no exception.
The march in the Bayou City gathered about 150 people and focused on advocating for a more humane immigration enforcement policy.
Some who took part in it said that, while there is a need to overhaul the immigration system, there is another more urgent need.
"At this moment, really what we are urging at a federal level is to stop the anti-immigrant executive orders, for the president to stop targeting undocumented immigrants," said Abraham Espinosa, director of community protection with the group Families and Students in the Struggle (better known as FIEL — its acronym in Spanish).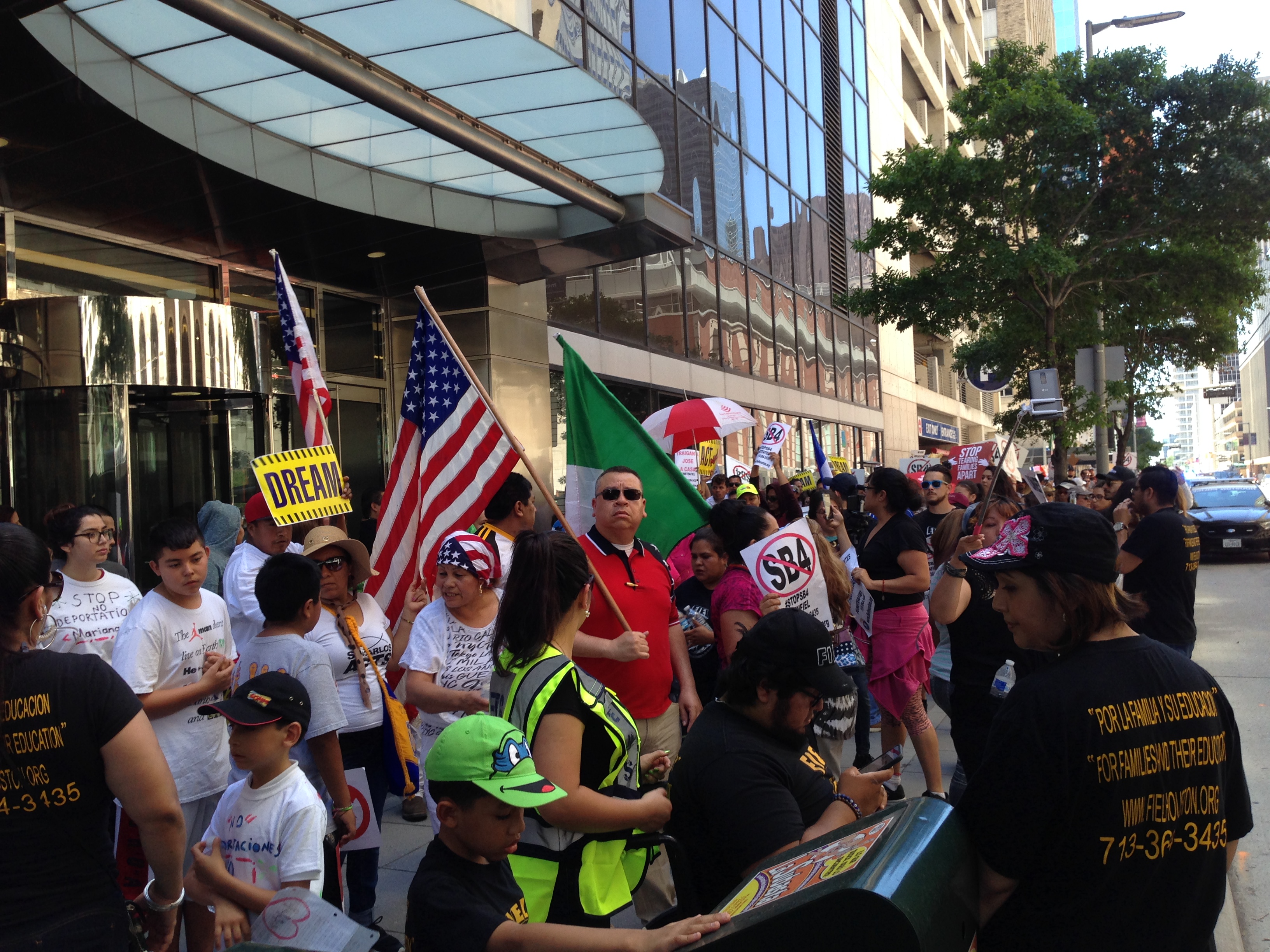 Rose Escobar also marched.
Immigration authorities deported her husband José back in March for what Escobar argues is a technicality about his temporary protected status, commonly known as TPS.
"We're hoping and praying that we touch people in a way that they need to understand they're ripping out families," noted Escobar.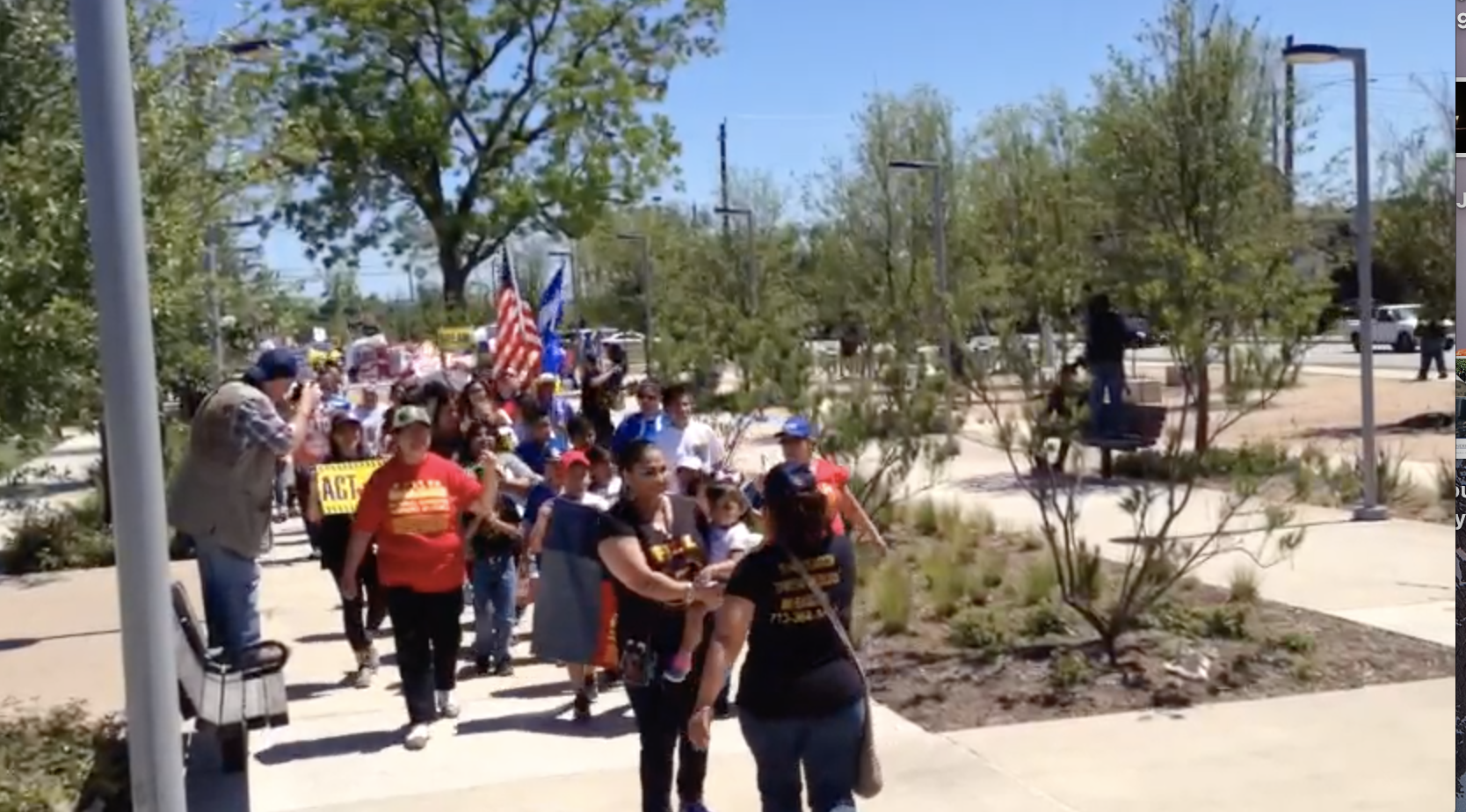 Melissa Lopez also participated in the event.
Hers is what some call a mixed-status family because her mother is undocumented, she is a Deferred Action (DACA) recipient and her sister is a U.S. citizen.
"It's difficult and also stressful to see like what will happen if my mom left and I was here with my sister, who's going to take care of the apartment?" Lopez commented. "Would I be able to afford to take care of my sister or myself? Would I be able to continue school? It's very stressful."
The marchers asked for the end of deportations and for Texas lawmakers not to give the final approval to SB4, a bill advancing in the Legislature that aims to entitle police officers to ask about immigration documents.
The marchers also went to U.S. Sen. Ted Cruz's district office in downtown Houston and turned in letters asking for mercy for undocumented immigrants..