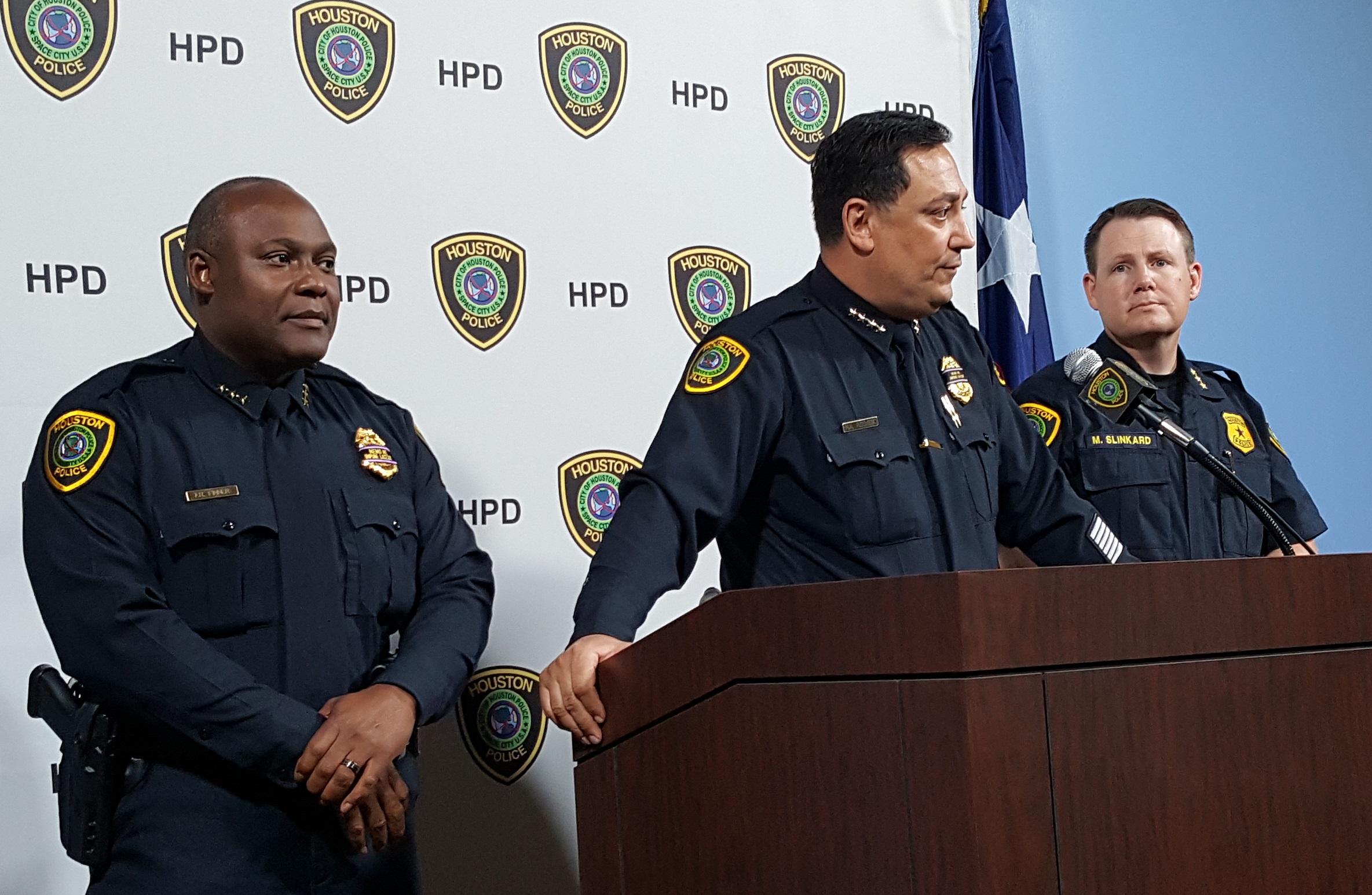 In early April, Houston Police Chief Art Acevedo alerted a room full of reporters of what sounded like a troubling trend: fewer Hispanics reporting crime this year.
"What we've noticed is a 42.8 percent decrease in the number of Hispanic victims reporting rape," he announced.
Acevedo said that decrease is troubling, because there was actually an 8 percent increase in rapes being reported by non-Hispanics.
"There appears to be, for far in recent weeks and months, a chilling effect on Hispanic members of our communities reporting crimes at a lower rate," the Chief stated. "When you see this type of data, and what looks like the beginnings of people not reporting violent crime, we should all be concerned."
He speculated that current political rhetoric, and immigration enforcement tactics, may be making some in the Hispanic community afraid to report crime.
We looked into HPD's numbers: specifically the large drop in Hispanic reports of rape. We discovered the chief was referencing a total of 58 reported rapes between January and March of 2016. This year, that number dropped to 34. Does that decrease of just 24 fewer reports truly reflect a trend?
We asked Phillip Lyons, the Director of the Criminal Justice Center at Sam Houston State University.
"There are always problems with any phenomenon that has a low base rate," Lyons said. "The fact that rates of reporting are moving in the other direction, does add some evidence to suggest that the hypothesis he advanced is correct."
Lyons, who has done research work in the past for HPD, says additional data to compare other years, and trends among other ethnicities, would be helpful.
We would like to know more: Is it normal for reporting rates to fluctuate this much, from year to year? What does data for other ethnicities indicate?
While some base rates are small, HPD's data does reflect an across-the-board drop in Hispanic crime reports, in various categories: robbery is down 256 reports from 2016, and aggravated assault has 124 less reports.
But the bigger picture will help us confirm if the "chilling effect" has an actual presence in Houston. That's why we've asked HPD for more data. And we'll let you know what we find.