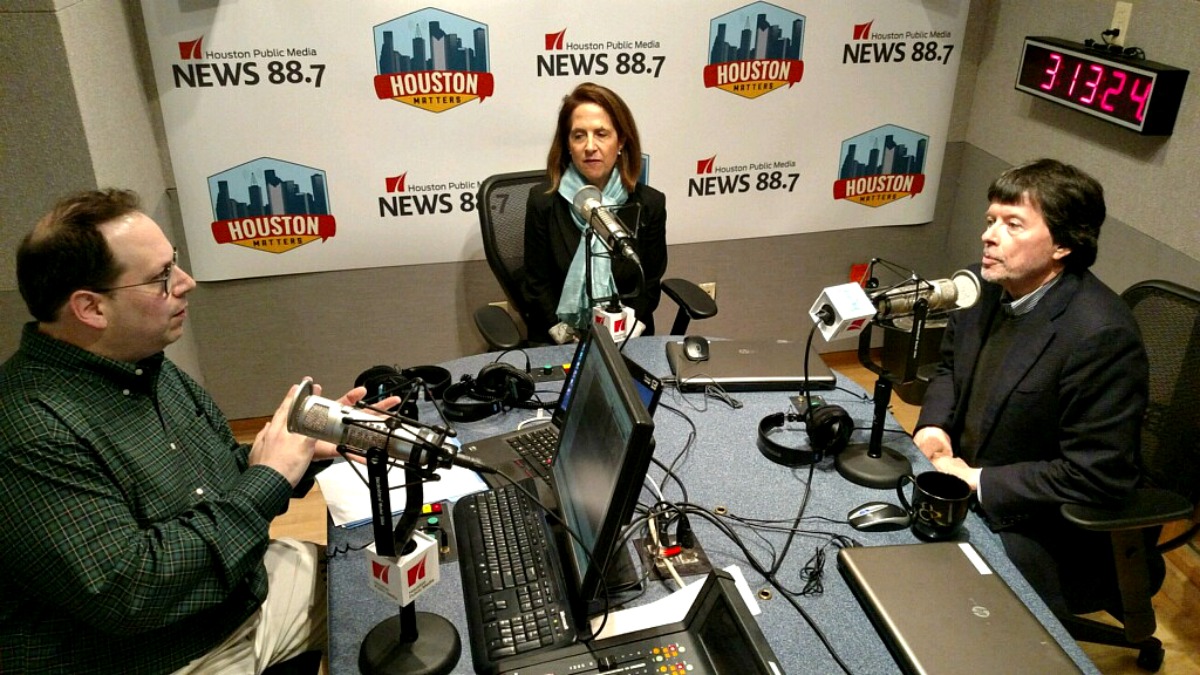 (Above: Houston Matters host Craig Cohen talks with documentary filmmakers Lynn Novick and Ken Burns during their visit to Houston on April 26, 2017. Photo: Abner Fletcher | Houston Public Media)
Ken Burns
rose to fame in 1990 for his epic, sprawling documentary film series
The Civil War.
His partner in filmmaking
Lynn Novick
, who has collaborated with Burns on such beloved public television documentaries as
Baseball,
The War,
and
Prohibition
is less well known.
We'll remedy that as we talk with both during their visit to Houston this week to preview their latest film series, The Vietnam War. The new 10-part, 18-hour series will premiere Sept. 17 on Houston Public Media TV 8.
We talk with Burns and Novick about the project, about their past collaborations for public television and why public media has been their vehicle of choice to tell sprawling stories about our nation's history.