The city of Houston could soon have its very own major league rugby team next year — the Houston Strikers.
As the popularity of rugby grows nationwide, could that interest translate into a growing Houston fan base?
Thirty-one-year-old rugby fan and Houston engineer, Mathew Oliver, thinks so. He says the city's diversity offers up a great backdrop for the sport.
"There's such a big 'ex-pat' community that gets largely driven by the energy industry," says Oliver, "and that brings in a lot of people from countries where rugby is a bit more ingrained in the culture – people start playing at a younger age, [from] the UK, Australia or South Africa."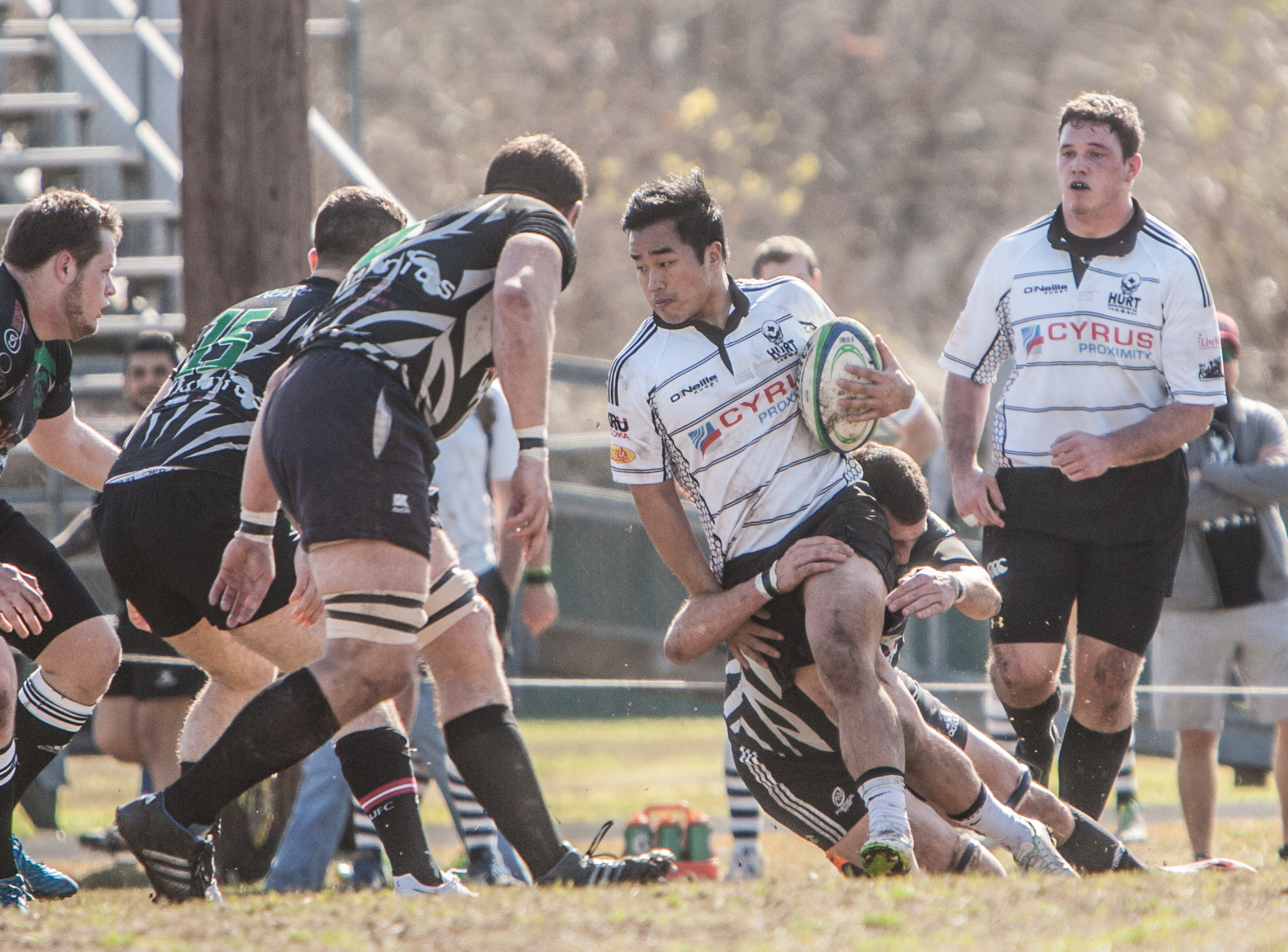 Oliver co-founded the Houston United Rugby Team (also known as HURT), one of the largest social rugby clubs in Greater Houston – but when asked his thoughts about a major league rugby franchise?
"I guess I just say that I'm cautiously optimistic," states the rugger. "There's been some different attempts in the past to form "professional" rugby leagues that have not worked out. But I'm all for anything that helps grow the sport of rugby in America and definitely a legitimate professional league can do a lot for that."
Jeremy Turner, president of the Houston Strikers, sees that growth increasing here in the city. He says Houston has hosted 'test-run' rugby matches for years with thousands of fans in attendance.
"We've run five international games: one at U of H at the old Robertson Stadium and then four at the new soccer stadium, BBVA Compass," says Turner, "and all of them have been wonderfully attended by far more people than even heard about rugby before the matches were put on."
Turner would not comment on proposed efforts to build a Houston stadium for the team.
Newly-hired head coach, Justin Fitzpatrick, says with Houston's love for their sports teams: the Texans football and the Rockets of the NBA – rugby in this city just makes sense.
"American football is a derivative of rugby as is basketball," says Fitzpatrick. "So there are many things that are unknowingly you can see and recognize in the sport of rugby. You've got the fast pace of basketball and collisions of football – there's a lot to be enthralled about."
Turner says the league is working closely with international rugby organizations and using major league soccer as a benchmark.
He says the Houston Strikers are one of ten teams – including teams in Dallas and Austin – signed on to the Major League Rugby group, with two more cities in other states in talks to join the league's roster.
Preseason rugby matches in Houston could begin as early as this fall.