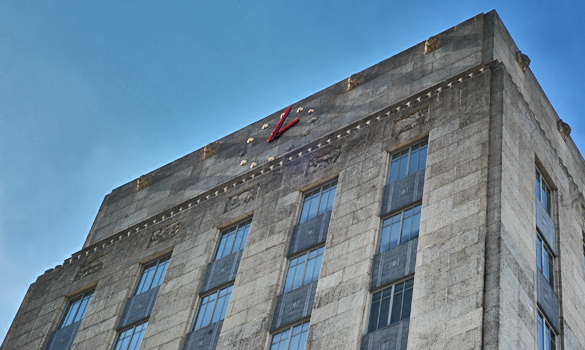 There was a lot of hand-wringing last year when the major investment services downgraded the City of Houston's credit rating, citing growing unfunded pension liabilities as a major reason for the move. Well, a year later, Mayor Sylvester Turner has secured an agreement with two of the city's three classifications of city workers – municipal and police. The holdout remains the
Houston Firefighters Relief and Retirement Fund
, which continues to take issue with the pension bill touted by the mayor.
The HFRRF is in better financial shape than the other pension funds, and firefighters don't want to bear what they believe to be an unfair share of the burden. There's also a question of control — the firefighters fund sets its own actuarial assumptions for its benefits system and doesn't want to give that up.
What happens if the firefighters' opposition scuttles the bill? What then? Investor services like Moody's have already downgraded the city's credit rating to a negative outlook, and now Moody's is warning it could downgrade the credit rating further. What does this all mean for the future financial health of the city? Should lawmakers take the firefighters' concerns into account, or just pass the bill regardless of the opposition?
We talk with Bill Fulton, director of the Kinder Institute for Urban Research at Rice University, who's organization has studied the city's pension issues. And we seek out perspectives from City Controller Chris Brown and David Keller, chairman of the Houston Firefighters Relief and Retirement Fund.
Also this hour…
Pulitzer-Winner David Fahrenthold
Houston native David Fahrenthold recently won a Pulitzer Prize for national reporting for his investigations regarding then-presidential candidate Donald Trump's claims about his donations to charities. He talks with us about his career and the work that won him the highest award in print journalism.
Muslim Women and Veiling
Should Muslim women be banned from wearing the hijab in the workplace? A recent ruling by the European court of justice says the answer is "yes" in that continent, as long as such a ban is part of a company's policy barring all religious and political symbols. Many have called such a ban an attack on Muslim women and a sign that certain faith communities were no longer welcome in Europe.
A professor at the University of Houston-Downtown has co-edited an anthology of personal stories about the practice of the hijab and veiling. It contains stories from Muslims and non-Muslims, including two from Houston. Nausheen Pasha-Zaidi talks with us about the collection, called Mirror on the Veil: A Collection of Personal Essays on Hijab and Veiling, and we hear from contributors Saadia Faruqi and Rev. Nell Green.
Buffalo Bayou Poet Trees
Last April, during National Poetry Month, Writers in the Schools began a new project around Buffalo Bayou called the Poet-Trees, where people could write poems or messages and attach them to trees in the area. This year, they're doing it again, with the hope of expanding the trees in a DIY format for anyone who wants to create their own poet-tree. One boy scout from Sugar Land did just that for his Eagle Scout project. We learn more about the project from some people involved.
Houston Matters offers a free daily, downloadable podcast here, on iTunes, Stitcher and various other podcasting apps.