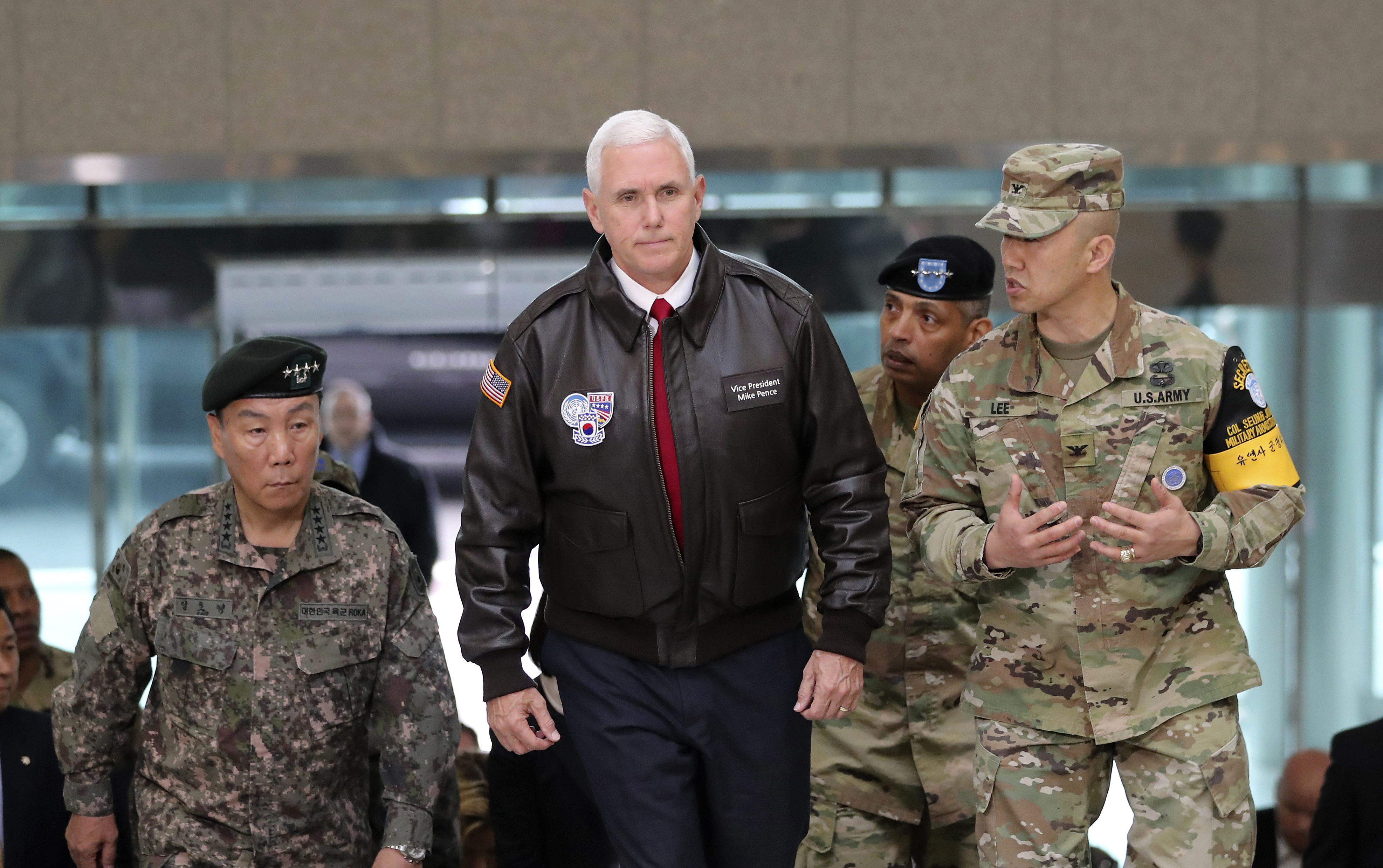 1. WHAT PENCE'S MEETINGS WILL FOCUS ON
The U.S. vice president assures Japan's prime minister "we are with you 100 percent" during a visit amid escalating tensions over North Korea as the crisis overshadows talks on economic issues.
2. US SUPREME COURT HALTS ARKANSAS EXECUTION
The ruling scuttles efforts to resume the death penalty after nearly 12 years in a state rushing to carry out executions before its supply of a lethal injection drug expires.
3. NATIONWIDE HUNT ON FOR FACEBOOK SHOOTER
Videos of Cleveland shooting suspect Steve Stephens show him talking about his despair over gambling debts and trouble with his girlfriend along with how he wanted to kill innocent people.
The U.S. president travels to Wisconsin, where he plans to sign an executive order seeking to make changes to a visa program that brings in high-skilled workers.
Since her father was elected president, sales of Ivanka Trump merchandise have surged and her company has applied for at least nine new trademarks, AP finds.
6. WHO HAS CALLED A SNAP ELECTION
Britain's Prime Minister Theresa May says she is planning to call a general election for June 8, seeking to strengthen her mandate in European Union talks over Brexit.
7. VOTERS HEAD TO POLLS IN GEORGIA
The race to fill Tom Price's former congressional seat is considered an early barometer of Trump's popularity in the suburban Atlanta district.
8. IT'S TAX TIME, AND NEWS ISN'T ALL BAD
Tax season generates about $300 billion in refunds, a significant boost to the U.S. economy.
Ali al-Moussawi hopes his mobile bookstore revives a love for words in Baghdad, which was once the literary capital of the Muslim world but is now better known for bombs than poems.
Nothing is set yet, but AP learns that Major League Baseball and umpires are expected to discuss an NFL-style plan for crew chiefs to wear microphones and explain the calls.