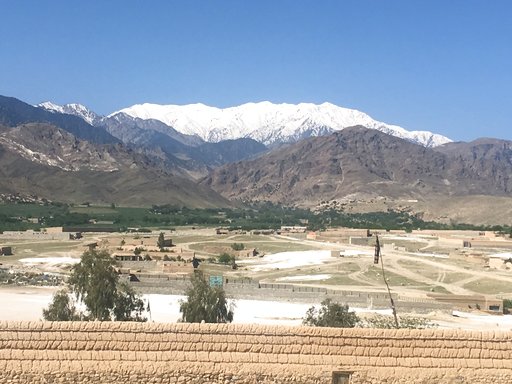 1. PYONGYANG TO TRUMP: PIPE DOWN
North Korea's vice foreign minister tells the AP that the president's "aggressive" tweets are building up a "vicious cycle" of tensions on the Korean Peninsula.
2. TOLL FROM 'MOTHER OF ALL BOMBS' PUT AT DOZENS
The attack in eastern Afghanistan with the largest non-nuclear weapon ever used in combat by the U.S. military killed 36 Islamic State fighters but harmed no civilians, Afghan officials say.
3. PLANNED EXECUTIONS DRAW OUTRAGE ONLINE
Social media protests grow over Arkansas' unprecedented plan to put seven inmates to death before the end of the month.
4. EVACUATIONS UNDER WAY IN SYRIA
The Assad government and the opposition begin a coordinated population swap of tens of thousands of people from four besieged towns.
5. WHERE FEAR IS RISING ABOUT POSSIBILITY OF ONE-MAN RULE
Turkey is a country divided as it heads toward a historic referendum on a new political system that would expand the powers of President Erdogan.
6. HOW US ACTIVISTS PLAN TO USE TAX DAY
They'll hit the streets Saturday around the country and demand Trump release his tax returns.
7. NIGERIA MARKS GRIM ANNIVERSARY
Three years ago, Boko Haram extremists swept up nearly 300 Chibok schoolgirls in a brazen mass kidnapping that shocked the world. Nearly 200 remain captive.
8. AIR PASSENGER'S CASE COULD SHINE LIGHT ON LARGER PROBLEM
A lawyer for a man who was dragged off a United Express flight hopes the 69-year-old becomes "a poster child" for the mistreatment passengers can suffer at the hands of the airline industry.
9. WHICH TINSELTOWN UNION IS COMING UNDONE
Jennifer Garner and Ben Affleck are formally ending their marriage with divorce petitions that seek joint custody of their three children.
The powerful and popular Pittsburgh Steelers chairman saw his name attached to the NFL's landmark initiative in minority hiring.