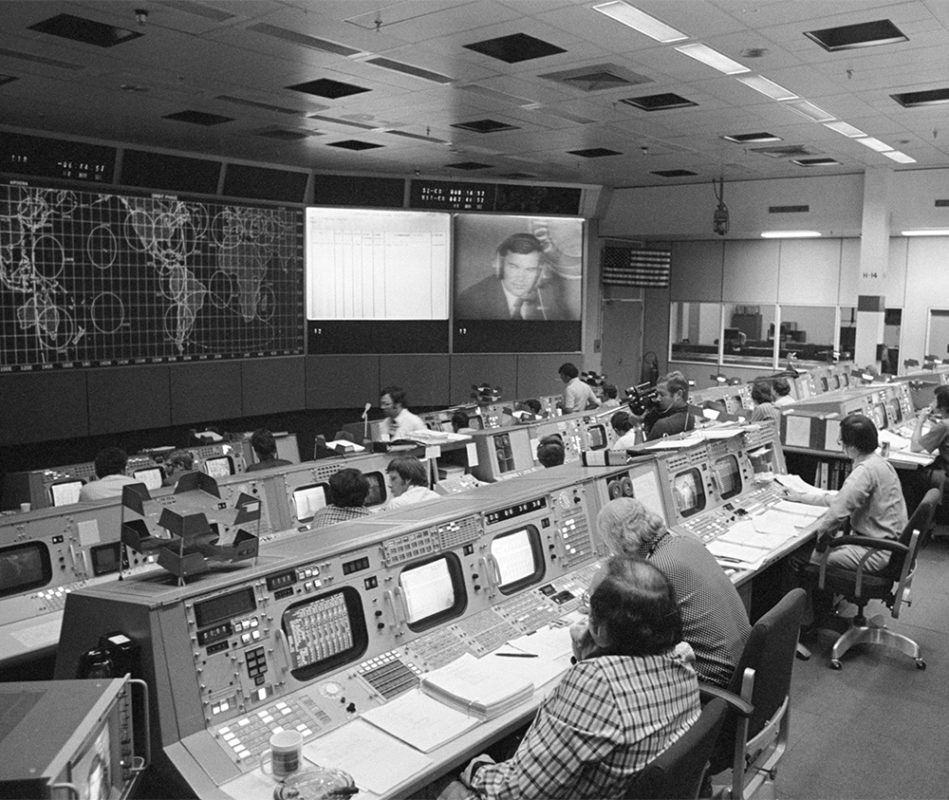 The $3.5 million donation will be funded by the hotel occupancy tax. Hotels expect the control room restoration will attract more overnight stays from visitors to the area. William Harris is president and CEO of the non-profit Space Center Houston.
"Currently it's one of our most popular stops on the behind-the-scenes tram tour of Johnson Space Center, and you can go into the visitation area and we do an orientation so people can see the actual room through the glass, exactly."
The control room on the floor below continues to be used for the International Space Station. Space Center Houston is raising $5 million for the renovation to the second floor control center, which was declared a National Historic Landmark and taken out of operation in 1995.
"Our goal is to restore it to the Apollo era. So, restore the consoles, illuminate them, add other artifacts, so it looks like a working space as it did, you know, forty, fifty years ago."
Curators can look at old pictures and film to see how the control room once looked, and retired control center employees are helping to convey what the environment was like. The Space Center hopes to complete restoration by 2019, in time for the 50th anniversary of the first moon landing.