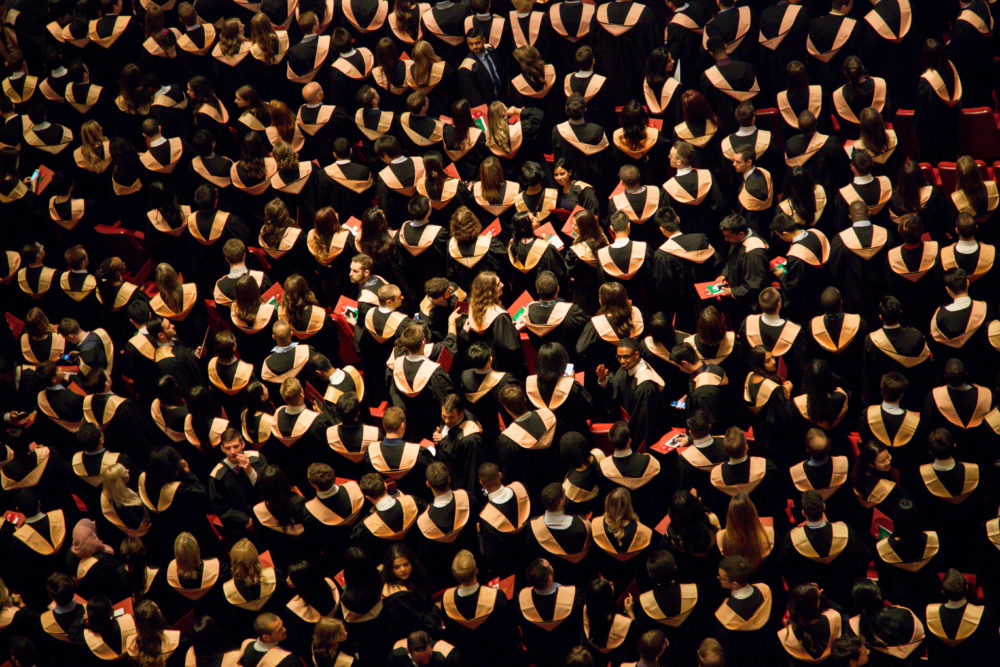 In Texas, the majority of white students finish college. But for black and Hispanic students, graduation rates are 50 percent or less.
To find out why, one researcher looked at what these students brought with them to college, starting in kindergarten.
"For both groups we saw the overwhelming factor contributing to the racial college completion gap was high school segregation, racial segregation in the high schools," said Stella Flores, a professor at New York University.
Flores also found some differences behind the gap. Hispanic students in Texas faced a lot of poverty while black students didn't have as much access to rigorous classes in high school that would prepare them for college.
"We can't ignore the demographic realities of race," Flores said. "The majority of our students in Texas are now Latino and across the nation the majority of students are non-white, so investing in the success, it's an utmost economic priority."
Flores added that the study shows that both school districts and also universities need to tailor their services to what certain kids need.
"This doesn't relieve the higher education sector from any responsibility or accountability," she said. "But it does encourage us to take a wider look across the pipeline to understand how to increase college completion. The way we're looking at it now is not sufficient."