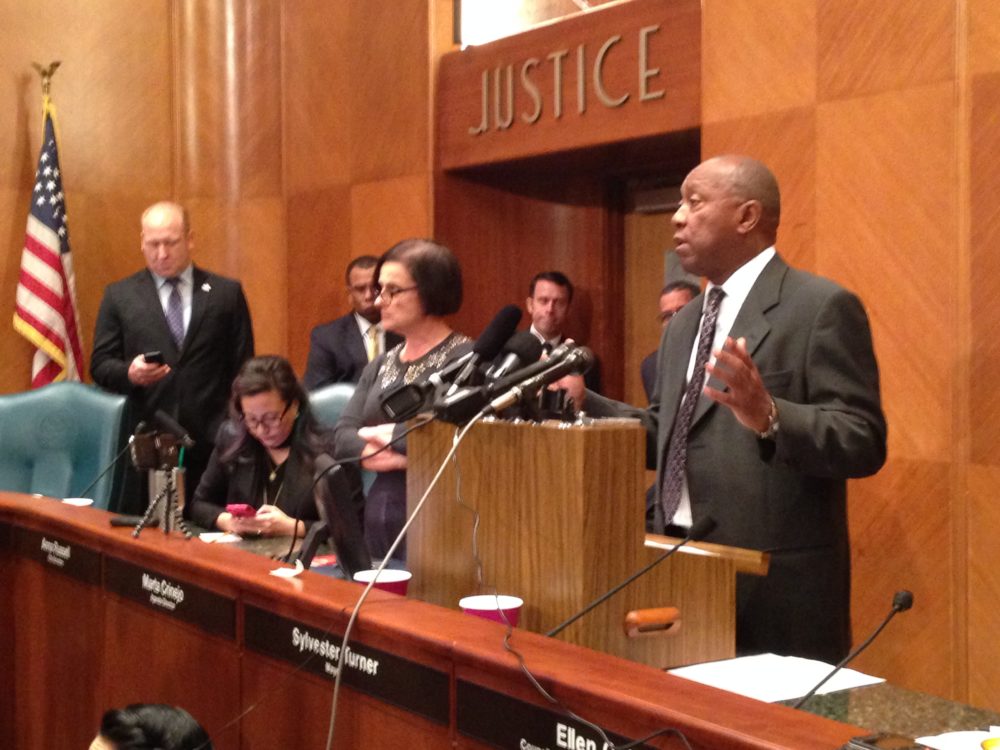 A major player in financial markets is warning about what could be a problem for Houston if the Texas Legislature doesn't approve the bill about the City's pension reform this year.
In a report released just last Friday, Moody's Investors Service says Houston's credit rating could be downgraded.
Houston currently has a high quality rating of Aa3.
Barton Smith, a professor emeritus of Economics at the University of Houston, says the effect of a downgrade would be clear in the sense it would exasperate an already "very tight City budget because, ultimately, it will add additional costs to borrowing."
Smith adds that higher interest rates wouldn't only apply to new projects because "debt that has matured and that needs to be refinanced, would be refinanced at a higher rate."
Houston Mayor Sylvester Turner said in a news release that the City and Houston taxpayers can't afford "increased borrowing costs."
Moody's is holding off on reconsidering the City's rating until the end of the legislative session in Austin.
The pension reform bill has already cleared the committees and is awaiting a vote by the Texas House and Senate.