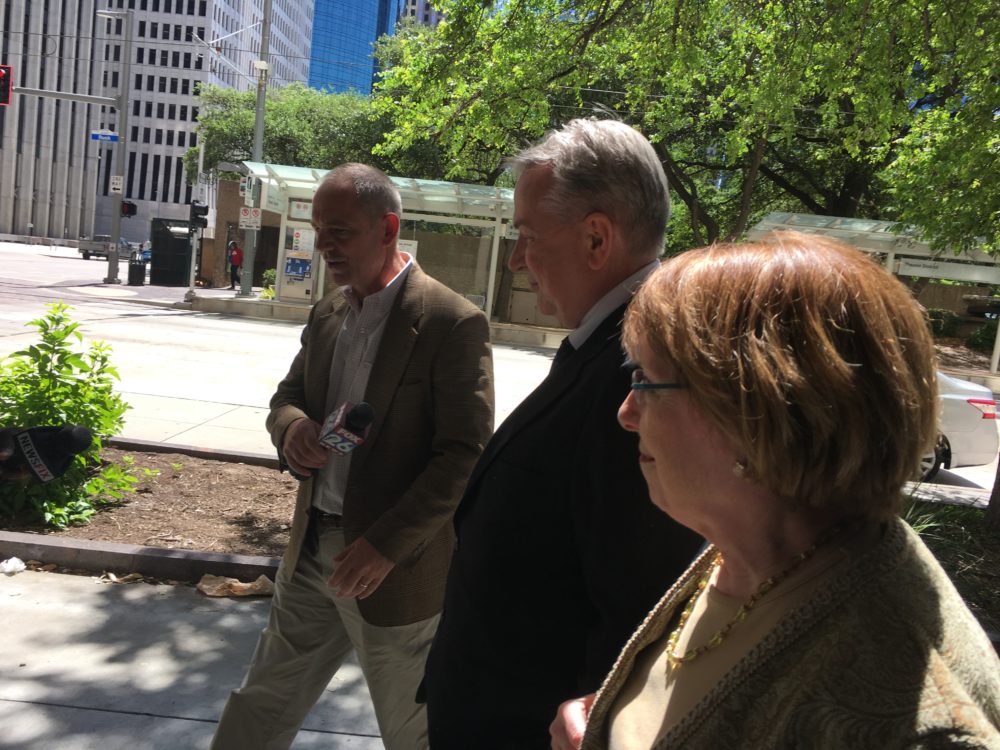 As expected, former Houston-area Congressman Steve Stockman has pleaded not guilty to federal corruption charges. Stockman was arraigned this morning in Houston's federal courthouse.
Judge Nancy Johnson scheduled Stockman's trial to begin June 5 and estimated the proceedings would take about a month. Prosecutors said they expect to call between 40 and 50 witnesses to testify.
"Mr. Stockman is looking forward to trial, to being vindicated on this," said Richard Kuniansky, Stockman's attorney, following the arraignment. "There have been some articles in the [Houston] Chronicle that, quite frankly, have been a hatchet job, and we're looking forward to the truth coming out."
Stockman is alleged to have diverted charitable contributions to pay for campaign and personal expenses. He's charged with 24 criminal counts, including multiple counts of mail and wire fraud.
Stockman represented Houston-area districts in Congress for two non-consecutive terms. He also mounted an unsuccessful primary challenge to Senator John Cornyn.