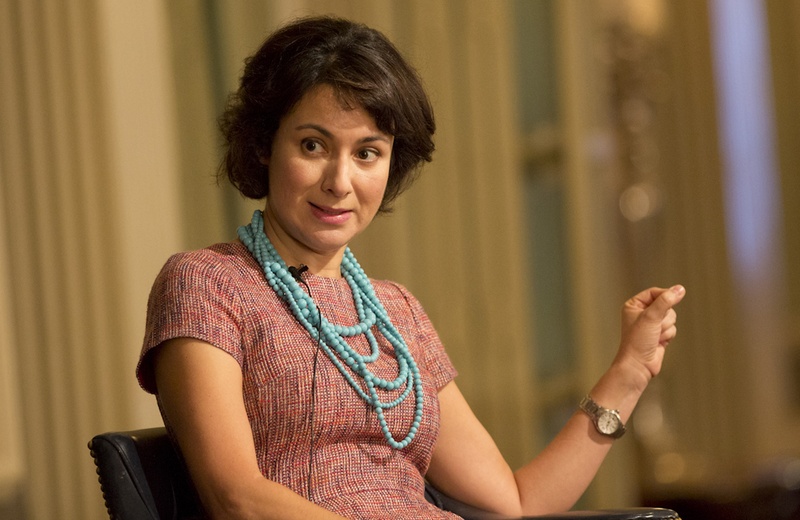 A program to rehabilitate victims of sex trafficking may finally receive funding under a proposal added to the Texas House budget late last week.
The proposal by state Rep. Gina Hinojosa, D-Austin, would reroute $3 million from the governor's homeland security budget and direct it to the Texas Health and Human Services Commission to help trafficking victims receive "necessary services," though it does not specify which ones. It passed the House, 113 to 32.

The funding must now survive budget negotiations between the House and Senate, as well as the governor's veto pen, if it is to become reality. Still, its tentative passage in the lower chamber is noteworthy because it represents a change from the state's usual handling of victims' assistance programs. Though Texas leaders regularly boast of their efforts to end human trafficking, they have historically set aside virtually no funding to help victims.
The Texas Tribune examined the issue closely in a February series.
For example, lawmakers in 2009 passed an anti-sex-trafficking law that called for the creation of a $10 million-per-year victim assistance program, which would offer grants to provide housing, counseling and medical care for trafficking survivors. But the Legislature never appropriated the money, and eight years later the program's coffers remain empty.
Hinojosa said she was inspired by the Tribune's reporting to file her amendment.
"It's something that the Legislature has worked on a lot for many years, but not done much to help these victims," she said. "My frustration with a lot of our criminal justice work in this state is that we focus so much on punishment, but we don't deal with underlying social causes.
"It's not a ton of money," she added.

Her proposal would cut $1 million from Gov. Greg Abbott's budget for homeland security in 2018 and another $2 million the following year. Hinojosa said that she had taken care to cut only funding from the governor's office that would not jeopardize additional federal dollars and that she had not received any opposition from Abbott on the proposal.
A spokesman for Abbott did not respond to a request for comment for this story. During his 2014 campaign for governor, Abbott made the fight against sex trafficking — which he calls "modern day slavery" — one of his platform's top 10 issues.
Though Hinojosa's was the only such House proposal to receive approval, another by state Rep. Toni Rose, D-Dallas, would have provided $18 million for the rehabilitation of sex-trafficking victims. Rose's amendment to the state budget would have defunded the state's controversial Alternatives to Abortion program, which seeks to discourage low-income women from terminating their pregnancies. Rose pulled her amendment, which was unlikely to pass, before lawmakers could vote on it.
The Texas Tribune could not locate any similar funding dedicated to victims of human trafficking in the Senate's budget.
Lawmakers in both chambers are on track to provide more than $400 million in additional money to the state's embattled child welfare system, which often has contact with children who later became victims of sex trafficking, the Tribune series found. Still, that's about half of what the Texas Department of Family and Protective Services says it needs to make improvements.
Read more of our related coverage:
This article originally appeared in The Texas Tribune at https://www.texastribune.org/2017/04/10/house-lawmakers-take-stab-funding-trafficking-victims/.
Texas Tribune mission statement
The Texas Tribune is a nonprofit, nonpartisan media organization that informs Texans — and engages with them — about public policy, politics, government and statewide issues.