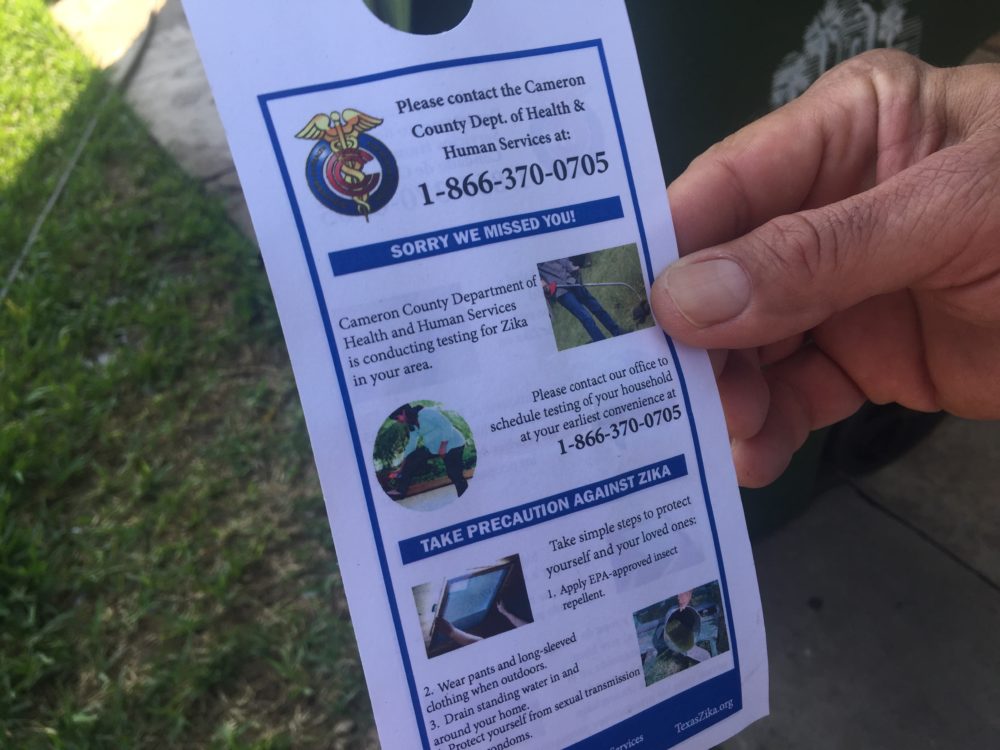 The Texas Department of State Health Services is expanding its recommendation for who needs to be tested for the Zika virus.
The health alert targets women in their first and second trimesters in six Lower Rio Grande Valley border counties: Cameron, Hidalgo, Starr, Webb, Willacy and Zapata.
It comes as the weather warms and mosquitoes become more plentiful. That's why state health officials are casting a wider net to detect pregnant women who may be infected with the Zika virus.
Zika can cause devastating birth defects. The first six locally transmitted cases in Texas were pinpointed in Brownsville last November and December.
You can read the complete health alert below: