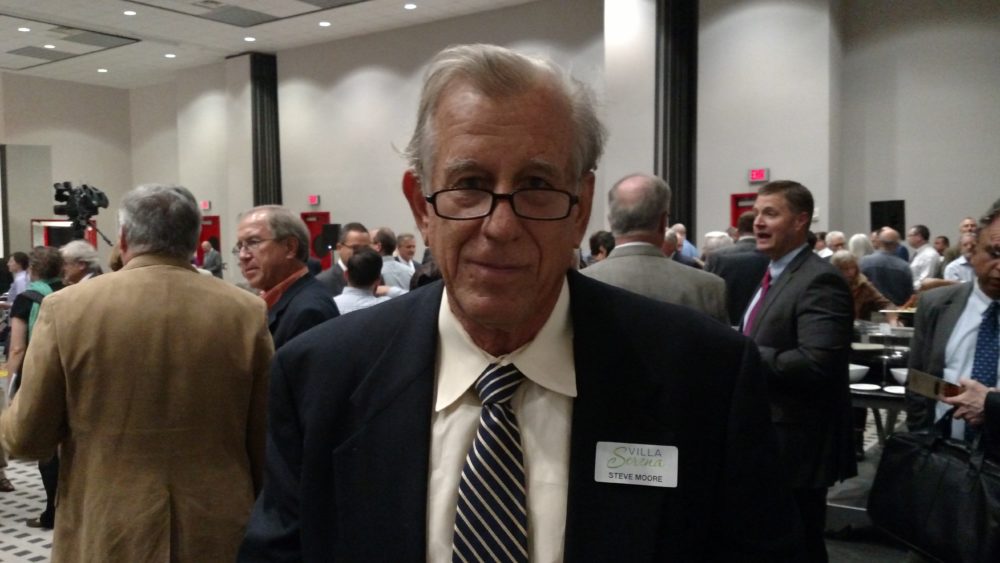 Combating flooding in the Houston-Galveston region is a priority to city officials like, Houston council member Dave Martin.
Martin represents the Kingwood and Clear Lake areas, both of which have been hit by floods several times recently.
He says it is inevitable for Houston to experience a bad storm and people need to prepare.
"So, in a proactive approach trying to understand, 'What do we need to do today to protect us from a category 5 storm surge that could possibly impact not only the city of Houston but the U.S. from a national perspective,'" says Martin.
Steve Moore is a concerned property owner who attended the Flooding and Storm Symposium.
Fifteen hundred of his apartments in Greens point were affected by floods last year.
"I'm trying to stay informed because as a local resident in Greens point I can see some solutions that I hope get implemented, and I want to be involved enough to see those happen," says Moore.
Some ideas proposed to mitigate storm damage and urban flooding were to build a levee system around Galveston and the Houston ship channel, updating Houston's drainage system and provide raised evacuation road ways.