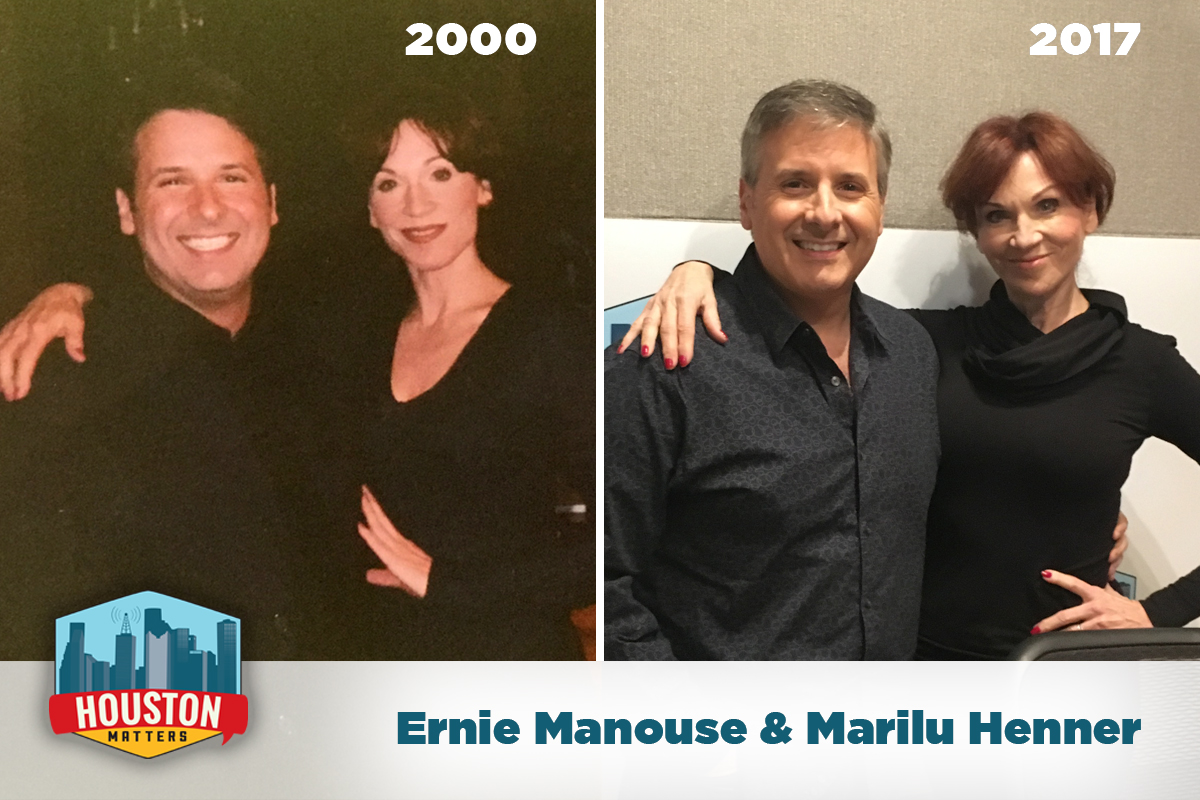 (Above:Â Houston Public Media's Ernie Manouse posing with actress Marilu Henner before an interview in 2000 and again in 2017. Right Photo: Michael Hagerty, Houston Public Media)
On Thursday (April 6, 2017), actress and author Marilu Henner will be the keynote speaker at the 10th annual Conference Celebrating Women, being held at Moody Gardens in Galveston.
Henner, of course, starred in the classic sitcoms Taxi and Evening Shade, along with more than 30 films and six Broadway shows. She's been nominated for five Golden Globe Awards and has written bestselling books about everything from health to parenting to memory.
She's also one of only 12 people with a documented case of what's called Highly Superior Autobiographical Memory, people who are able to remember details of their own life at very high levels of detail. She was part of a three-part special from 60 Minutes on the phenomenon.
Guest host Ernie Manouse talks with her about her career and the causes she champions.