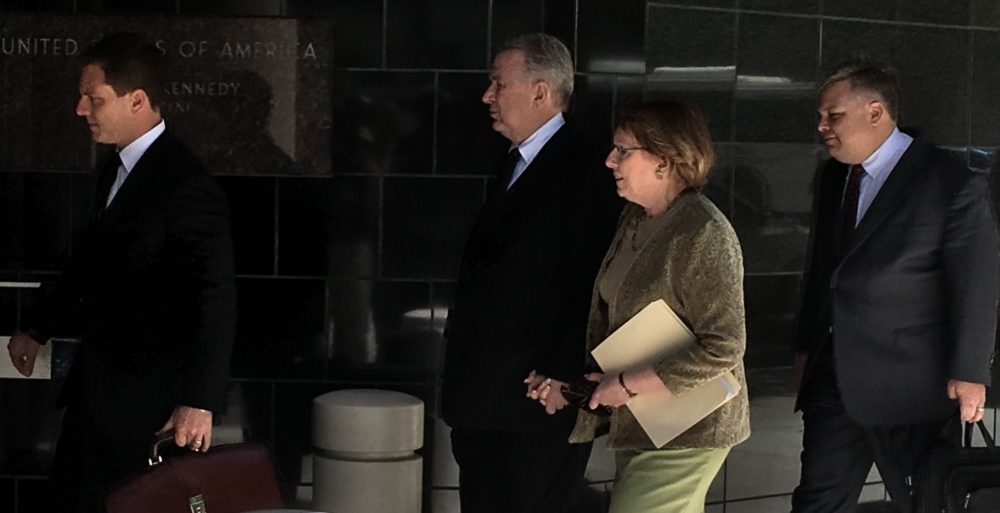 Ex-U.S. Rep. Steve Stockman requested a court appointed attorney during a brief hearing in federal court on Wednesday. Stockman explained that he could no longer afford to pay for his private lawyers.
The judge granted the request–and his arraignment has been rescheduled to Friday.
His former attorneys declined to comment.
"I'll see you on Friday," Stockman told reporters as he left the courthouse in downtown Houston.
Stockman was arrested in March and charged with violating federal election law during his latter term in Congress. A grand jury subsequently indicted the former Republican congressman on 24 counts — including multiple counts of wire and mail fraud. The indictment alleges he solicited donations for charity, then used the money for campaign and personal expenses.
Stockman served two non-consecutive terms in Congress, representing Houston-area districts from 1995 to 1997 and 2013-2015. He also mounted an unsuccessful Republican primary challenge to U.S. Senator John Cornyn in 2014.
For more details on the case, see Andrew's News 88-7 In-Depth story.
This story will be updated.