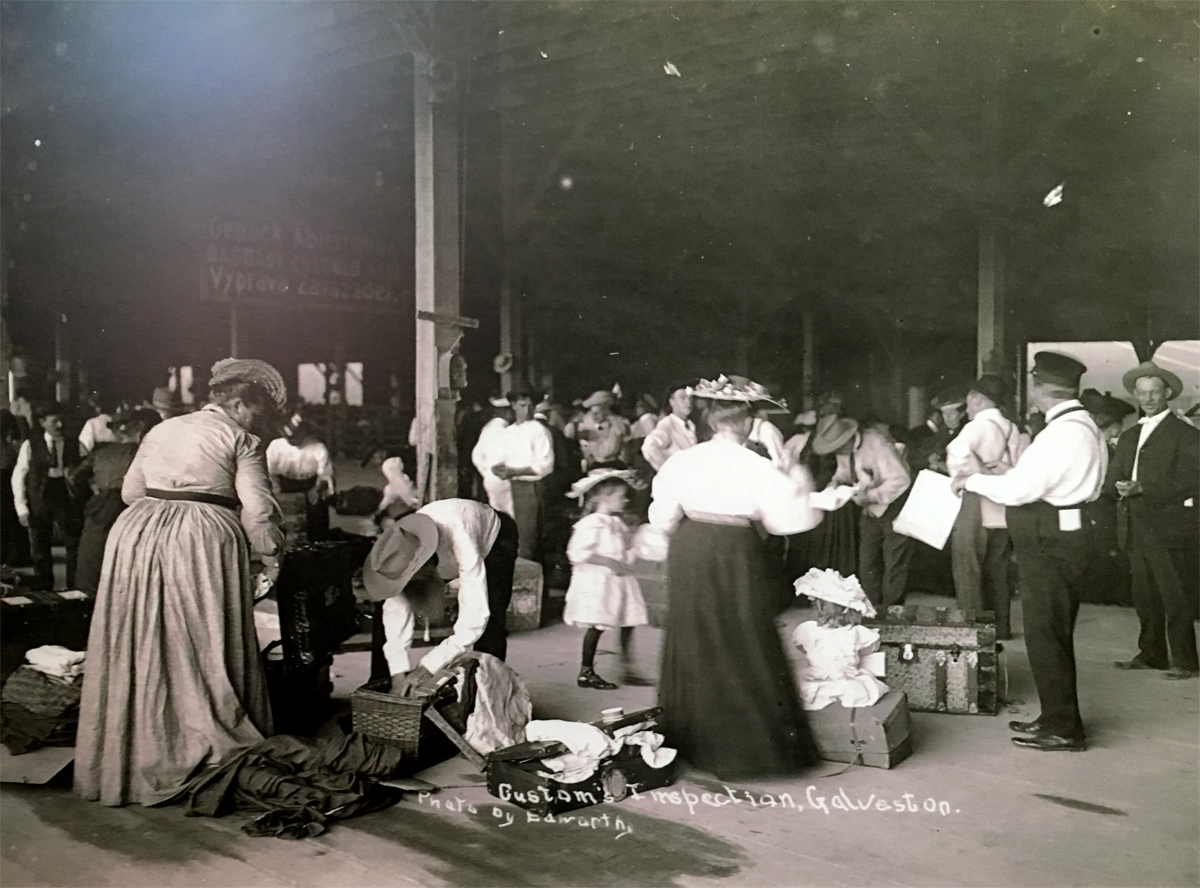 (Above: Immigrants to the United States at a customs inspection station in Galveston.)
When we think of immigrants coming to America in the 19th and 20th centuries, you usually think of Ellis Island and the Statue of Liberty. And it's easy to forget the role Galveston played as a port of entry to many seeking refuge and success in the United States.
Well, an exhibit on display through April 24 at The Bryan Museum in Galveston aims to change that.
It's called The Forgotten Gateway: Coming to America Through Galveston Island. And Houston Matters producer Michael Hagerty takes us there.