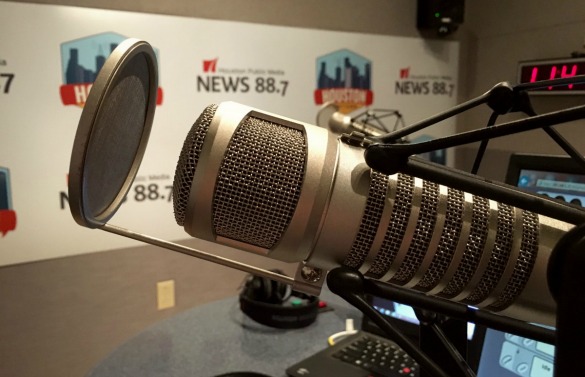 Texas A&M University at Galveston has been hosting a two-day Conference on Inclusion and Diversity in Higher Education this week (April 3-4, 2017). Among the topics featured at the conference are creating inclusive higher education environments and curriculum; challenges facing international students, faculty and staff; and expanding access to education by underrepresented populations.
We talk to Dr. Carol Bunch Davis, an associate professor for the Department of Liberal Studies and one of the organizers of the conference, about the aims of the conference and some of the takeaways from the event.
Also this hour…
Truck Driver Regulations
We've talked about various aspects of driving in Houston, including a conversation back in September 2014 about a Houston Chronicle investigation looking at a surge in fatal accidents in Texas tied back to the oil and gas energy. However, we haven't had a conversation focused on the rules and regulations of truck drivers in Texas.
We examine how truck drivers and their companies are regulated on Texas highways and the safety concerns between how cars and trucks interact on the roads. Our guests are: Sgt. Chapel Love, Truck Enforcement Unit with Houston Police Department, Capt. David Verastegui, Commercial Vehicle Enforcement Service for the Texas Department of Public Safety in Region 2, and John Esparza, president and CEO of the Texas Trucking Association.
Car Culture in Houston
Love cars? Then this week in Houston is definitely for you! From the 30th annual Houston Art Car Parade to the 2017 Houston Auto Show, enthusiasts will have a lot of opportunities to check out lots of cars. Houston Matters producer Maggie Martin hits the streets to learn what makes Houston such a thrilling place for car lovers.
Forgotten Gateway
When we think of immigrants coming to America in the 19th and 20th centuries, you usually think of Ellis Island and the Statue of Liberty. And it's easy to forget the role Galveston played as a port of entry to many seeking refuge and success in the United States. Well, an exhibit at The Bryan Museum in Galveston aims to change that. It's called The Forgotten Gateway: Coming to America Through Galveston Island. And Houston Matters producer Michael Hagerty takes us there.
Houston Matters offers a free daily, downloadable podcast here, on iTunes, Stitcher and various other podcasting apps.