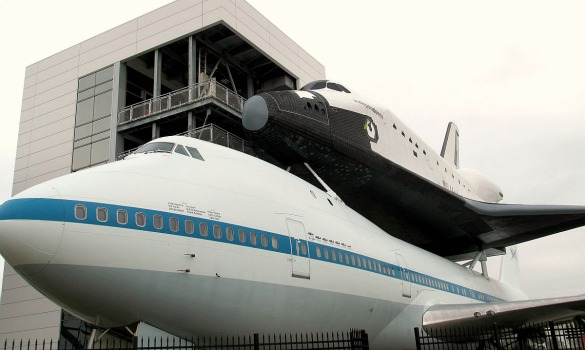 (Above: The Space Shuttle replica at Space Center Houston. Photo: Florian Martin, Houston Public Media)
A new piece of legislation aims to refocus NASA on human space exploration and landing on Mars. Pres. Donald Trump recently signed into law a bill that would require the space agency to develop plans for future human space exploration, including landing a person on Mars.
But wasn't NASA already doing that? Does the bill really change anything, and does it change anything about the space agency's funding to fulfill such a mandate?
We take a look at what the bill means for NASA and the prospects for the agency under the Trump Administration with Eric Berger, senior space editor at Ars Technica.